Available DVP Speakers in Asia and Pacific
IEEE Region 10 chapters interested in the speakers below should refer to the general guidelines for the DVP.
Mohamed Rawidean Mohd Kassim  (2018–2020)
Wireless Sensor Network in Precision Agriculture Application
Applications of WSN in Agricultural Environment Monitoring Systems
A 7-level Smart Home System for the XY Generation
Tulika Mitra  (2018–2020)
Behind the Scenes of the Internet-of-Things Revolution
Mobile Heterogeneous Computing: A Software Perspective
Accelerators for Smart IoT Devices
Anirban Sengupta  (2019–2021)
Anti-Piracy Aware IP Chipset Design for Integrated Circuits
Protection of IP-Core Designs for Integrated Circuits
Hardware Security of Integrated Circuits: Threat Models and Defense against IP Trojans and IP Piracy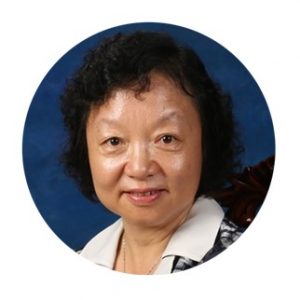 Zhi Jin  (2019–2021)
Environment Modeling-based Requirements Engineering
Engineering Fine-grain Dependability Requirements
How to Figure out a Competitive Research Project Proposal
Madhusudan Singh  (2019–2021)
Blockchain for Secure Intelligent Environments
Cyber Security for Symbiotic Vehicular Networks
Transformation of Physical Era: Cyber Physical System
CRS Kumar (Suthikshn Channarayapatna)  (2019–2021)
Introduction to IEEE SWEBOK
Ransomware: Emerging Threats to Cyber Security
Software Fault Tolerance
Amlan Chakrabarti (2020–2022)
Machine Learning for IoT Analytics
Task Scheduling and Hardware Design in Reconfigurable Space
Quantum Computing- Harnessing Power of Atomic States for Accelerated and Secure Computing
M. Sohel Rahman (2020–2022)
Prediction based on biological sequences (where Machine Learning meets Life Sciences)
An agent-based model to examine the impact of Malaria vector control interventions
What Metaheuristics can do for you
Athman Bouguettaya (2020–2022)
From IoT Data to Services
Taming Big Data
Workshop on Writing for (top) Computer Science Journals
IEEE Computer Society and ACM Share Distinguished Speakers Programs
IEEE-Computer Society and ACM are sharing their invited speaker programs, to further the dissemination of technical knowledge of computing fields that greatly benefit both memberships. ACM chapter volunteers can host a speaker from IEEE Computer Society's Distinguished Visitors Program (DVP), with access to top technology leaders and innovators from nearly every sector of the computing industry, by following the instructions on the DVP site. Make sure you identify yourself as an ACM Chapter.
ACM provides a popular offering of first-quality speakers serving its professional and student chapters. The Distinguished Speakers Program (DSP) owes its success to the many volunteers and staff members of the ACM who generously contribute their time and talent. Organizers of an Computer Society chapter, conference, or event can host a speaker from ACM's DSP by following the instructions on the DSP site. Make sure you identify yourself as an ACM chapter or event.