Why Hybrid IT Makes Sense for Your Organization
by: Khaled Assali, Vice President of Product Management, Tuangru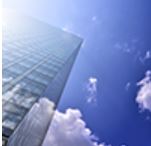 Many CIOs continue to search for that sweet spot when it comes to meeting the IT demands of their organization. They're still skittish about trusting everything to the public cloud, yet they're beginning to realize that in some cases, their own data center may be woefully inadequate for their needs. It's no wonder many are turning to a hybrid IT approach, which as a concept, is still evolving. In addition to looking to the cloud, CIOs are considering edge presence, micro data centers and even re-examining existing 2N+1 infrastructure in favor of resilience.
The 'Low Hanging Fruit' of Public Clouds
For many CIOs, the benefits of using the public cloud are tempting and quite easy to attain. With the cloud, you get flexibility, scalability, and in some case cost-effectiveness as well. Yes, there are the obvious downsides like security concerns, governance issues, and data management limitations, but it's hard to argue against the benefits of easy scaling and the service elasticity of the public cloud. One can buy services on a per-project basis and take advantage of clouds hovering in Amazon, Microsoft, and Google. With the public cloud, you get a smorgasbord of capabilities, not the least of which are machine learning at scale and event-based compute services, like Amazon Lambda and Google Cloud Functions. Yet the idea of going entirely with public clouds has drawn many to a hybrid paradigm. And for good reason.
Dealing with Legacy Issues
Exploiting the public cloud has its legacy concerns. For one, you can't just lift and shift an older infrastructure: tiered and monolithic architectures can't easily be square pegged into Amazon Web Services or Microsoft Azure. While smart, novel constructs for new applications lend themselves to the cloud, migrating your entire IT setup in one migration can be a huge challenge. Retaining some in-house technology will be the norm, at least for now.
SLAs and Compliance Shortcuts
Organizations offering SaaS will leverage the public cloud providers' SLAs to offer these to their own customers. The infrastructure required to provide the same SLAs offered by the public cloud tends to be prohibitively expensive for smaller and medium sized SaaS providers and leveraging cloud providers' SLAs make sense. Compliance, however, is a little more complicated. Even when they leverage a public cloud provider's certification, SaaS providers still have to perform internal audits and create internal processes to be SOC2 compliant. Leveraging certifications from cloud providers eliminates the need to perform almost half of the tasks required for certification and creates a shorter path to certification.
Best of Both Worlds
A hybrid cloud strategy is simply more practical since it allows CIOs to adopt a value-driven approach to the technologies that best serve the organization. And that holds true for public or private clouds. Simply put, the hybrid approach offers most CIOs the best way to fully exploit what clouds have to offer. The topography of today's IT organizations is made up of different applications, each with varying and often dissimilar requirements as to how and where they must be managed. For example, most organizations undoubtedly have a diversity of workloads, some of which may be suitable for public clouds. But others may be heavily regulated, making it necessary to keep them internally or on a private infrastructure. The challenge arises when public and private cloud environments need to 'talk' to each other. What's needed is the right connectivity to back it up and draw it all together. This again poses a challenge for set-in-stone networks to go hybrid.
Cloud as a Backup
The hybrid IT model draws heavily on the cloud for disaster recovery (DR), which offers several benefits over traditional DR setups. These include almost zero capex, lower cost of operations and faster recovery times. While not intended to replace traditional disaster recovery structures, there are several scenarios that favor a cloud DR service over traditional DR.
Setup Cost of Secondary DR. Obviously, cost figures prominently when choosing a cloud disaster recovery service. A secondary physical DR site calls for more center space, connectivity, and servers, which in turn, lead to added capital and operational costs like power and cooling, site maintenance, and manpower.
Virtual. A cloud-based DR service offers virtual machine snapshots of physical or virtual servers at the primary data center. Costs for storing the snapshots, application data in a suspended state, and replication of data from primary to the secondary (cloud DR) site for data synchronization are paid for by the organization. But the infrastructure-as-a-service bill only arises when a disaster strikes. At this point, virtual machines (snapshots of primary servers) are brought online to mirror the primary site.
Recover in Seconds. Then there's timing. Cloud disaster recovery services enable the DR site to be brought online within seconds. A physical DR site could take minutes or even hours. A cloud DR site that boots up in seconds means you only lose data in that timeframe.
Taking the Cloud to the Edge
As more complex data is fed into the Internet (as opposed to delivered from the Internet), the demand for IT presence at the edge will increase, driving organizations to do the processing closer to the source, reducing and simplifying the data before trasnport. Edge computing works to optimize cloud-computing systems by moving processing functions to the network edge. This serves to reduce communications bandwidth since you're now running analytics and knowledge generation at or near the data source. Edge applications call for rapid response time to capture business activities, readily accessible data, a high rate and volume of data generation, and privacy and security issues that may stall data transfers from the edge to higher layers.
If not already in a hybrid IT environment, today's CIOs should consider what is coming in terms of business requirements and their impact on compute, storage and transport facilities. The CIO must not only place the right workload where it makes most sense, but also create an infrastructure that is flexible and resilient, allowing for each function to take place at the best execution venue with the understanding that even this in itself is variable.
About Tuangru
Tuangru's next generation data center infrastructure management (DCIM) software is designed for today's hybrid IT environments. Whether workloads reside on-prem, in edge data centers or in the cloud, Tuangru's DCIM provides managers with a holistic view of their entire infrastructure for management and optimization. The company was recently recognized as one of the fastest growing companies in North America by Deloitte Technology Fast 500™. Tuangru is also a contributor member of The Green Grid. For more information, please visit www.tuangru.com.