Over the Rainbow Podcast
This podcast hosted by Bob Blakley and Lorrie Cranor features conversations with security leaders from academia, industry, and government, as well as rising new stars in the field and experts from related disciplines.
Subscribe on
Google Podcasts
|
PodcastAddict
|
RSS Feed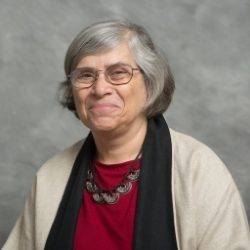 By Bob Blakley and Lorrie Cranor
In our inaugural episode of Over the Rainbow Podcast, hosts Lorrie Cranor and Bob Blakely talk with Susan Landau about her new book, People Count: Contact-Tracing Apps and Public Health, described by its publisher (MIT Press) as "an introduction to the technology of contact tracing and its usefulness for public…
By IEEE Computer Society
Get the latest technology and career development news and job trends, peer-reviewed research, and practical articles for today's computing professionals.
There are no results for this search.
Show Hosts
Operating Partner | Team8
Director and Bosch Distinguished Professor | CyLab
Carnegie Mellon University
Analysis, Blogs, Commentary