Five Key Hybrid IT Tips and Putting Hybrid IT to Work for You
By Khaled Assali, Vice President of Product Management, Tuangru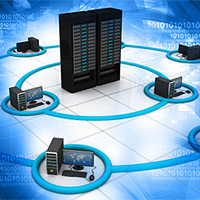 The hybrid IT environment is here to stay. But many organizations still haven't been able to grasp the essential benefits of uniting a mix of workloads that live on premises, in the cloud, on the edge, and/or in co-location.
Whether you're eager to extend your data center into the cloud for increased capacity and disaster recovery, or you simply want certain applications to reside in the cloud while others on-prem for compliance and cost reasons, there are key things you can do to fully leverage hybrid IT. Here are five tips to get the most out of this multi-source environment:
1. Knowing Why is as Important as Knowing How
Just because you can doesn't mean you should. Before jumping into hybrid IT, do an appraisal of your business goals and decide what you expect your hybrid IT environment to do. Don't just start selecting a bunch of cloud services and begin using them. "Blueprint" your enterprise's strategic IT plan for half a decade into the future. Try to forecast the services you may want to use down the line. Now dovetail your goals with the required systems, infrastructure, applications and resources you'll need.
2. Data Centers Are Pricey to Operate and Innovate
Moving applications and data into the cloud tends to free up lots of internal IT resources. If your IT department is running in fits and starts and always behind, it may be time to offload some of your weightier functions to the cloud. Not only will this reduce the load on your IT team, but also on the facilities team handling power, space and cooling.
3. Think Containerization for Better Movement and Application Support
Considered a step up from server virtualization, containers are designed to be efficient, lightweight and stateless. You can set up new container instances on-demand by employing either virtual or physical technology. Hybrid IT lets you develop and deploy containerized instances to run applications and store data and operate in a "DevOps" mode. Containers work like virtual machines, but instead of running complete instances of operating systems that eat up resources, they're very small. They're not a complete package, but you can build them to create full-fledged instances. This means you can easily move containers from host to host just by shifting container files. Your enterprise benefits from this movement and application support, especially in a hybrid IT environment, where developers can streamline both app development and delivery.
4. Create a Single, Seamless Application for End Users
Hybrid IT is often thought of as a mix of different IT infrastructures like two public clouds, a public/private cloud or cloud/on-prem combination with managed hosting offerings.
Hybrid IT environments like these are made up of various types of workloads, each running in individualized environments. Such workloads may even migrate from one environment to another for application deployment, cost or disaster recovery. As far as the end user is concerned, this complex approach should appear as one, seamless collaborative application. Equally important, the application should perform as efficiently as an app running in a single environment. The takeaway being, applications and information should be accessible anywhere, anytime, and on any device.
5. Have a Workable Backup and Disaster Recovery Plan
This cannot be overstated. A well planned backup and disaster recovery strategy should be efficiently operational across all your IT environments. The process should be clear, widely disseminated, and easy to follow. Should a disaster strike, being prepared with a backup plan that you can get off the ground rapidly is paramount. Such failsafe strategies should be easily deployed and carefully maintained to match or exceed your existing strategies and policies. Shifting this responsibility to the cloud offers peace of mind only if the recovery process is simple and streamlined.
Getting the most out of a hybrid IT environment takes both planning and oversight. Organizations eager to reap the cost and efficiency benefits of mixing workloads across on premises, the cloud, edge, and/or in colocation need to consider everything from business goals to the right personnel required to achieve them.
About Tuangru
Tuangru's next generation data center infrastructure management (DCIM) software is designed for today's hybrid IT environments. Whether workloads reside on-prem, in edge data centers or in the cloud, Tuangru's DCIM provides managers with a holistic view of their entire infrastructure for management and optimization. The company was recently recognized as one of the fastest growing companies in North America by Deloitte Technology Fast 500™. Tuangru is also a contributor member of The Green Grid. For more information, please visit www.tuangru.com.