The Epic Journey of Women in Computing: Advances, Setbacks, and an Uncertain Future
By Lori Cameron and Michael Martinez
Tech wasn't always a man's world.
Go back to the 1980s, and you'll find that the computer industry was increasingly then a woman's world.
In fact, there were so many women in computing that the workforce was experiencing a "feminization," researchers say.
That's because the number of women in computing almost tripled from 1971 to 1985, when they became 38% of that labor force, according to new research by William F. Vogel, a doctoral candidate in the University of Minnesota's History of Science, Technology, and Medicine Program, where his specialties include women in tech.
The year 1985 was a heyday for women in tech.
"Given the growth of the industry as a whole in this period, this represents a huge absolute growth of the number of women in computing," Vogel writes in his article "The Spitting Image of a Woman Programmer: Changing Portrayals of Women in the American Computing Industry, 1958-1985" in the IEEE Annals of the History of Computing.
By the early 1990s, however, the golden era for women ended.
Coding largely done by women
This may be hard for some in Silicon Valley to believe, but once a upon a time, coding was viewed then as women's work—particularly prior to 1971.
"Programming, initially known as 'coding,' was originally seen as a low-status clerical task and was therefore gendered female," Vogel writes, citing previous studies.
So began the perception of "feminization."
But the computer industry wanted to change how the work was perceived as "routinized, low-status, and low-paying," Vogel said.
That's when programming underwent an image change—"the identification of programming as a masculine activity" during the 1960s, Vogel writes.
"The idealized programmer came to be typified with stereotypically male characteristics, and female programmers conversely were portrayed in a negative light," Vogel said, citing prior research by computing history expert Nathan Ensmenger, who's also the editor of Annals.
Sexist jokes of 1960s
The portrayals of women were offensive.
The "woman programmer" was an object of derision, and she was generally portrayed as physically unattractive and unfeminine.
In 1962, the influential trade journal Datamation published an article that purported to be "humor" about "How to Hire a Woman Programmer."
In that article, a woman job applicant is described as "the spitting…image of a lady programmer" because "she chews Copenhagen."
The woman applicant also "wears flat shoes, and she is a little cross-eyed," the 1962 article continues.
"Her figure resembles a full potato sack. Her dress and makeup indicate that she is a s
olid, plain-thinking person with no frills at all," the article says.
When she gets a job offer—over a rival who's a slovenly beatnik and an outright charlatan—she can't make a decision and "goes home to ask her mother about it," the 1962 article says.
'A new language: dumb blonde'
Other sexist ads appeared in the journal, including a 1970 Entrex advertisement about dumb blondes: "We taught our data entry system to speak a new language: dumb blonde. If a girl can type, she can enter data on our system. If she can read, she can verify it on the display. To her, it's a typewriter and a nifty little TV screen: (She can be the dumbest blonde you can find)."
Thankfully, those demeaning depictions didn't last too long in the 1970s, Vogel said.
"By 1975, the 1969-1974 challengers to the overtly sexist advertisements and 'humor' of the 1960s had evidently won. Advertisements showcasing diverse workforces now appeared as the norm, and letters supporting women in the industry steadily continuing to be published but without the patronizing captions of 1969-1974. Datamation also started to publish articles sympathetically examining issues faced by women in the industry. Datamation had settled into a generally consistent portrayal of women that was a marked contrast from that of the previous decade, tending toward neutral or even sympathetic treatments," Vogel writes.
IBM, Burroughs, others embrace gender diversity
Vogel notes a similar shift that occurred in the portrayal of women by three major computer firms—IBM, Control Data, and the Burroughs Corporation.
"These companies behaved in divergent ways in the late 1960s and early 1970s, but by the mid-1970s, all three companies emphasized the gender diversity of their workforces. This development (which likely reflects the influence of equal opportunity legislation and the women's movement) further serves to highlight the differences between portrayals of women in the 1960s and those of the 1970s and 1980s," Vogel writes.
The rampant sexism of the 60s followed by more tolerant social attitudes toward gender diversity in the 70s seemed to set the course for an even greater presence of women in the computing workforce. Yet, Vogel notes still more cultural forces were at work, especially in establishing a mindset among young girls about whether or not they have a place in the world of computing.
He points out that, in the 80s, while equal opportunity and anti-discriminatory practices were common in the workplace, films such as Revenge of the Nerds and War Games portrayed programmers as exclusively male, which coincided with the beginning of the decline of female participation in computing.
Citing research by J. McGrath Cohoon and William Aspray, Vogel writes, "The gendering of computer activities as 'masculine' in the 1980s and 1990s largely occurred early in life, before potential female programmers even had a chance to choose to enter the computing workforce."
Vogel believes strongly in the need for further research into this puzzling decline.
Articles related to gender diversity in the Computer Society Digital Library (login may be required):
---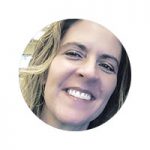 About Lori Cameron
Lori Cameron is a Senior Writer for the IEEE Computer Society and currently writes regular features for Computer magazine, Computing Edge, and the Computing Now and Magazine Roundup websites. Contact her at l.cameron@computer.org. Follow her on LinkedIn.
---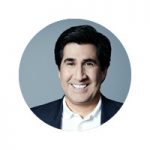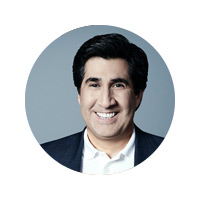 About Michael Martinez
Michael Martinez, the editor of the Computer Society's Computer.Org website and its social media, has covered technology as well as global events while on the staff at CNN, Tribune Co. (based at the Los Angeles Times), and the Washington Post. He welcomes email feedback, and you can also follow him on LinkedIn.