Once Upon a Time, IBM Branch Offices Ruled the Computing World. Now a Researcher Recovers This Lost Chapter of Tech
By Lori Cameron and Michael Martinez
Long before Apple, Google, Amazon and Microsoft, there was IBM and its international network of branch offices.
IBM's 800 branch offices in 170 countries were the computing industry's early empire, spearheading the firm's explosive growth worldwide for over a century.
To be a manager of a "B/O"—as branch offices were called back then—meant a career of high romance, world travel, and meetings with presidents, governors, mayors, CEOs, and newspaper editors.
The branch office was the front line of IBM's immense power and wealth throughout the 1900s. Often a branch manager was called "Our Man in…" Milan or London or Paris or Tokyo, evoking a lifestyle of corporate adventure.
Yet, the history of tech has overlooked these far-flung power centers, and now a researcher who once worked in five branch offices in the 1970s and 1980s has begun chronicling this lost chapter – and how the branch offices were the foundation of IBM's outrageous fortune in the 20th Century.
Read history of IBM branch offices (login may be required)
"During the century, they housed tens of thousands of employees, making these the largest collection of organizations and buildings in any single company in the world of information processing," James W. Cortada, a senior research fellow at the Charles Babbage Institute at University of Minnesota, writes in his article, "IBM Branch Offices: What They Were, How They Worked, 1920s–1980s" in the IEEE Annals of the History of Computing.
"Only computer users—IBM's customers—collectively had more buildings, data centers, and employees than IBM. Yet historians and many participants in computing know almost nothing about these offices, about how they were organized, who worked in them, or the role they played in IBM's sales operations," Cortada adds.
This void is part of an incomplete history about IBM, despite its global prominence, according to Nathan Ensmenger, editor in chief of IEEE Annals of the History of Computing.
"The global history of IBM, by which I mean both the history of IBM operations in other parts of the world and the history of IBM as an international and transnational institution, is only just beginning to be developed. In the past decade, the Annals has published novel studies of IBM in the context of global history, from its savvy cultivation of a European-wide manufacturing and research network (including a two-piece series on the IBM La Gaude Laboratory in France), to the establishment of IBM Chile, to its role in the appropriation and 'Americanization' of the history of computing itself," Ensmenger says.
"For nearly a century, Cortada argues, branch offices were the key channels for engaging with customers; in fact, for many of these customers, these branch offices were the only institutional face of IBM that they ever encountered," Ensmenger says.
It was Thomas Watson, Sr, the second president of IBM from 1914-1956, who helped select locations for these offices. He insisted that each office have the same "look and feel," same function, and same organization around the world.
As a result, any manager who was transferred found adjustment to the new locale to be simple.
The standard held.
However, one branch office located in Nashville, Tennessee, became a trailblazer, upending dull office culture and changing the way IBM did business in all of its offices. Watson took notice.
Cortada worked in the Nashville office as well as four other sales offices in the 1970s and 1980s.
Like other managers, he was tasked with IBM's powerhouse growth strategy: "To improve competitive marketing, sell more to the state, increase revenue through the sale of work stations, and expand alternative channels for selling with business partners."
It was aggressive, and Cortada and his fellow managers took it seriously. They were sharks in water.
"The branch would pick more fights with competitors that had equipment installed in its territory to kick them out, establish relations with other departments in government, convince the legislature to make changes to procurement laws, and invest more people in selling in the public sector," says Cortada.
Cortada's Nashville branch left nothing to chance.
They nailed huge accounts—many lasting over 30 years—with major players such as National Life & Accident Insurance Company, Genesco (shoe company), Vanderbilt University, State Farm Mutual Insurance, Avco Corporation, First American National Bank, and a variety of Nashville state government agencies.
Offices fought for control of territories and industry niches. "A branch office in Chicago or Milan might focus entirely on the financial industry (banks, insurance, and brokerages), while another in the same city serviced manufacturing and distribution accounts," wrote Cortada.
Nashville's business model became the envy of other branch offices as well as outside computing industry hotshots like Burroughs and Control Data Corporation (CDC).
Their success wasn't just rooted in smart sales practices. They created an office culture that inspired employee success and longevity.
"In what could otherwise be a boring session, branch managers often assigned the organization of monthly meetings to their managers, rotating through the roster. The manager and his or her direct reports would put it together. On occasion, the branch manager ran a contest to see which unit could organize the best event as voted on by the entire staff. In such instances, people spent ridiculous amounts of time preparing these," says Cortada.
Business was done while enjoying contests, free TVs, dinners, skits, humorous poetry readings, Christmas carols, parties, awards celebrations, and even discount shoes. When one executive, Howard Taylor, visited Nashville, his itinerary included breakfast, a branch meeting, lunch, phone calls, and an escorted trip to Johnston & Murphy Outlet to buy shoes at 50 percent off.
At least three other executives insisted on the same ritzy treatment when they made their visits.
Connections with the local community were also vital. Branch managers regularly issued press releases and promoted special events to keep IBM front and center in local newspapers. They also joined local community groups like Rotary Clubs, Kiwanis, and local chambers of commerce.
"IBMers participated in community events, such as intramural games and charitable activities. These events describe the American experience," Cortada writes.
IBM's success was rooted in its willingness to test what worked and implement it throughout all corporate branches. It avoided perfunctory business meetings and practices that would inevitably put employees into comas. It took calculated risks, insisted on excellence, and treated its employees like gold when profit goals were met or—as was sometimes the case—exceeded.
"IBM's worldwide network of branch offices proved so practical that they existed for essentially the entire 20th century. In the process, they produced nearly $1 trillion in revenue," says Cortada.
Historians of IBM lore often write about Thomas Watson Sr. (and his son Tom Jr.) as the driving force behind sales or about IBM's engineering and manufacturing prowess. However, as a "go-to-market" strategy, IBM's branch offices proved exceptionally powerful and legendary. Until now, that piece of IBM's history has been missing.
Related research on IBM history and innovations in the Computer Society Digital Library (login may be required):
---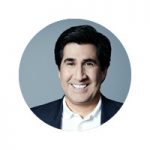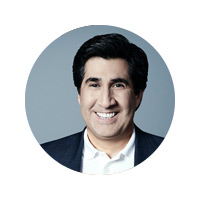 About Michael Martinez
Michael Martinez, the editor of the Computer Society's Computer.Org website and its social media, has covered technology as well as global events while on the staff at CNN, Tribune Co. (based at the Los Angeles Times), and the Washington Post. He welcomes email feedback, and you can also follow him on LinkedIn.
---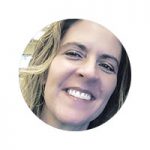 About Lori Cameron
Lori Cameron is a Senior Writer for the IEEE Computer Society and currently writes regular features for Computer magazine, Computing Edge, and the Computing Now and Magazine Roundup websites. Contact her at l.cameron@computer.org. Follow her on LinkedIn.