2020 IEEE Computer Society Election Results
To read more about the election results, visit our
Press Room
.
William "Bill" Gropp Selected 2021 President-Elect (2022 President)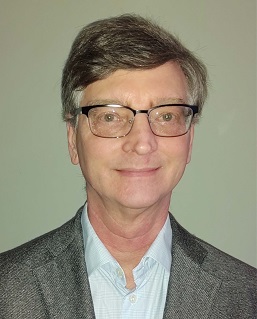 Dr. William "Bill" Gropp is Director of the National Center for Supercomputing Applications and holds the Thomas M. Siebel Chair in the Department of Computer Science at the University of Illinois at Urbana-Champaign. He received his Ph.D. in Computer Science from Stanford University in 1982. He was on the faculty of Computer Science at Yale from 1982-1990. From 1990-2007, he was a member of the Mathematics and Computer Science Division of Argonne National Laboratory, including serving as associate division director.
Gropp has served the Computer Society as Vice President for Technical and Conference Activities since 2019 and has been a member of the Board of Governors since 2017. As chair of Technical Program (2009), Finance (2011), and as General Chair (2013) of the SC conference, which at over 12,000 attendees is the largest conference co-sponsored by the Computer Society, Gropp has experience leading volunteers (almost 600 for SC) and running financially successful technical conferences.
He played a major role in the development of the MPI message-passing standard, used around the world to program high performance computing systems. He is co-author of MPICH, a widely used implementation of MPI, and has written many books and papers on MPI. He is also one of the designers of the PETSc parallel numerical library and has developed parallel algorithms for the solution of linear and nonlinear equations. Dr. Gropp co-chaired the National Academy's Committee on Future Directions for NSF Advanced Computing Infrastructure to Support U.S. Science.
Gropp is a Fellow of AAAS, ACM, IEEE, and SIAM and a member of the National Academy of Engineering. He received the Sidney Fernbach Award from the Computer Society in 2008 and the ACM/IEEE-CS Ken Kennedy Award "for highly influential contributions to the programmability of high-performance parallel and distributed computers, and extraordinary service to the profession" in 2016.
---
Riccardo Mariani Selected 2021 First Vice President
Riccardo Mariani is IEEE Senior Member, awarded the Computer Society Golden Core Member in 2020. He served as 2019 VP for Standardization and 2020 First VP, chairing the Computer Society Standards Activities Board. In that role, he promoted several new standardization projects such as P2851 (that he is also chairing) and P2846. He is co-chairing the IEEE-CS STC on "Reliable, Safe, Secure and Time Deterministic Intelligent Systems". He is active in IEEE Standards Association: member of SASB (NesCom and ICCom) and Corporate Advisory Group. He chairs an Industry Connection activity on the Assessment of standardization gaps for safe automated driving.
He works at NVIDIA as VP of Industry Safety, responsible for developing safety strategies and cross-segment safety processes, architecture, and products that can leveraged across NVIDIA's AI-based hardware and software platforms. Prior to NVIDIA, he was Fellow and chief functional safety technologist at Intel Corporation, where he oversaw strategies and technologies for IoT applications that require functional safety.
Previously to Intel, he was co-founder and CTO of Yogitech, "the one-stop shop for functional safety", acquired by Intel in 2016. In that role, Mariani led Yogitech to pioneer the certification of semiconductor IP for highest safety integrity levels, and to introduce electronic design automation tools specific to functional safety ("Design-for-Safety" paradigm).
He is a known leader in international standards as ISO 26262, IEC 61508, ISO 21448. It is involved in several standardization initiatives on safety for AI.
He received his PhD in 1996 from Pisa University, Italy. Author of 100+ papers in conferences and journals. Co-author of the "Fault Injection Techniques and Tools for VLSI Reliability Evaluation" book. He is author of more than 50 patents related to functional safety methodologies, technologies, architectures and tools. He received the SGS-Thomson Award and the Enrico Denoth Best Engineering Award.
---
Fabrizio Lombardi Selected 2021 Second Vice President
Fabrizio Lombardi graduated from the University of Essex (UK) with a B.Sc. (Hons.) in Electronic Engineering. He joined the Microwave Research Unit at University College London, where he received the Master in Microwaves and Modern Optics, the Diploma in Microwave Engineering and the Ph. D. from the University of London. He is currently the holder of the International Test Conference (ITC) Endowed Chair at Northeastern University. Lombardi is the Vice-President for Publications and a member of the Executive Board of the IEEE Computer Society and the Nanotechnology Council. He is also a member of the IEEE PSPB (2019-2020). He has been elected/appointed on Executive Boards of many non-profit organizations as well as the Computer Society (two-term member of Board of Governors (2012-2017)) and the IEEE (as an appointed member of the Future Directions Committee (2014-2017)) as a dedicated volunteer by proposing innovative initiatives for member inclusion and engagement, while also focusing on the involvement of new generations of members. Lombardi has been a two 2-year term Editor-in-Chief (2007-2010), Associate Editor-in-Chief (2000-2006) and Associate Editor (1996-2. 000) of the IEEE Transactions on Computers, the inaugural two-term Editor-in-Chief of the IEEE Transactions on Emerging Topics in Computing (2013-2017); Editor-in-Chief of the IEEE Transactions on Nanotechnology (2014-2019) as well as a member of the Editorial Boards of many IEEE and ACM periodicals. Lombardi is a Fellow of the IEEE for "contributions to testing and fault tolerance of digital systems". In 2020, he championed and coordinated the IEEE CS publications response to the COVID pandemic by providing free services to members. In 2019, he has been awarded by the IEEE Nanotechnology Council the Distinguished Service Award and by the IEEE CS the "Spirit of the CS" Award. He has received professional awards from the Governments of Canada and Japan as well as the IEEE/Engineering Foundation.
---
Elected Board of Governors Members for Terms 2021-2023
Jyotika Athavale – Intel Corporation
2021-2023 Board of Governors
Senior Technical Leader and Experienced Principal Engineer at Intel Corporation.   Currently focused on pathfinding research on incubation technologies and strategies for future IOT platforms.
Read Jyotika Athavale's position statement and bio
---
Terry Benzel – University of Southern California
2021-2023 Board of Governors

Director of the Networking and Cybersecurity Division at the University of Southern California. Her research interests are in the science of cybersecurity experimentation and next-generation distributed experimentation methodologies.
Read Terry Benzel's position statement and bio
---
Takako Hashimoto – Chiba University of Commerce
2021-2023 Board of Governors

Vice President of the Chiba University of Commerce, CUC.  Her research interests are data mining research and social media analysis, especially topic extraction from millions of tweets related to disasters such as the East Japan Great Earthquake.
Read David Ebert's position statement and bio
---
Irene Pazos Viana – Bank of Republic of Uruguay
2021-2023 Board of Governors

Senior Information Technology Consultant at Bank of Republic of Uruguay.  Has cross-field project experience, advancing from communications to software engineering and information security.
Read Irene Viana's position statement and bio
---
Annette Reilly – Lockheed Martin
2021-2023 Board of Governors

Retired from a 31-year career at Lockheed Martin, where she held responsibilities for proposal and engineering management, systems engineering, and technical documentation.
Read Annette Reilly's position statement and bio
---
Deborah Silver – Rutgers, The State University of New Jersey
22021-2023 Board of Governors

Full professor at Rutgers University's Department of Electrical and Computer Engineering, her main area of research is data visualization.  Most recently, her research focus has also included education, computational skills, and the STEM workforce.
Read Deborah Silver's position statement and bio