IEEE PRESIDENT-ELECT CANDIDATES
IEEE President-Elect Candidates Address Computer Society Concerns
IEEE President-Elect candidates answer questions that impact our Society.
As the largest IEEE Society, the IEEE Computer Society (CS) serves computing and IT professionals at all levels of their careers, through IEEE's network of more than 400,000 members in 168 countries. The IEEE president and Board of Directors define a vision for the association, and therefore, the decisions they make and plans they put in place impact us as CS members and volunteers.
To ensure CS members are well informed about the candidates on the IEEE election slate, the CS asked the IEEE president-elect candidates for their responses to four important questions that affect our Society and membership. The questions and candidates' responses (limited to 250 words each) are provided here. Please take a few moments to read what these candidates have to say, and be sure to vote in the election, which opens on 16 August 2021 and closes at 12:00 p.m. Eastern Time USA/16:00 UTC on 1 October 2021.
For full information on IEEE president-elect candidates, along with their personal statements and lists of accomplishments, please visit www.ieee.org/elections.
In addition, we encourage all members to participate in this important ballot process. We also remind and encourage you to cast your votes for the CS election by 12:00 p.m. Eastern Time on Monday, 20 September 2021.
—William Gropp, IEEE Computer Society President-Elect
Below are the candidates for the 2022 IEEE President-Elect. The 2022 President-Elect will become President in 2023.
The sequence of candidates was determined by lottery and indicates no preference.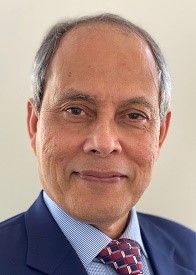 SAIFUR RAHMAN
(Nominated by Petition)
Joseph R. Loring Professor of Electrical and Computer Engineering
Virginia Tech
Arlington, Virginia, USA
www.srahman.org
Meet Saifur Rahman by watching this brief video.
I am the founding director of the Advanced Research Institute at Virginia Tech. I have served as the chair of the US National Science Foundation Advisory Committee for International Science and Engineering. I am the founder of BEM Controls, LLC, a software company which provides building energy efficiency solutions.
I have trained over forty doctoral/postdoctoral students. I am a Distinguished Lecturer for the IEEE Power & Energy Society, and have lectured in over 30 countries on Smart Grid, IoT and Sustainable Energy in six continents.
I was awarded the IEEE Millennium Medal in 2000 for outstanding achievements and contributions to IEEE. I am a 2014 Honoree of the IEEE Technical Activities Board Hall of Honor. I received the Outstanding Power Engineering Educator Award from PES in 2013. I received the Meritorious Service Award in 2012, the highest award bestowed by PES. I received the IEEE-USA Professional Achievement Award in 2011.
THOMAS M. COUGHLIN
(Nominated by Petition)
President
Coughlin Associates, Inc.
San Jose, California, USA
https://tomcoughlin.com
Meet Thomas Coughlin by watching this brief video.
Tom has worked over 40 years in the digital storage industry as an engineer, engineering manager and senior executive. His company creates reports on digital storage and applications and provides industry consulting services. He founded and organized major storage and memory industry events and is a frequent invited speaker. He writes about storage and memory for forbes.com. Tom published >500 articles, book chapters, reports and a book. He is an inventor in 6 patents. He has a BS in Physics, an MS in Electrical Engineering (from UMN) and a PhD in Electrical Engineering (Shinshu University, Japan). Tom is an IEEE Life Fellow, has three years on the IEEE Board and is a member of HKN. He has a long history of IEEE leadership and is also active in SNIA and SMPTE. He received an MGA Leadership Award in 2020. He is past chair of the Silicon Valley section.
S. K. RAMESH
(Nominated by IEEE Board of Directors)
Director AIMS2 Program,
Professor of Electrical and Computer Engineering
California State University (CSU), Northridge
Northridge, California, USA
https://www.rameshsk.com
Meet S.K. Ramesh by watching this brief video.
S. K. Ramesh is an experienced engineering educator with 35 years of service as a dean, department chair, and faculty member. As dean, he established innovative programs to serve industry in renewable energy, assistive technology, and advanced manufacturing. The IEEE Learning Network (ILN) that he championed as Vice President of Educational Activities is a model for collaboration across IEEE.
Ramesh is an IEEE Fellow recognized for "contributions to entrepreneurship in engineering education", and founding Director of CSU Northridge's internationally recognized AIMS2 program that supports minority student success in engineering. He is the 2021-22 President-Elect of ABET. His recognitions include the John Guarrera Engineering Educator of the Year, William Johnson International award for "leadership and contributions to the profession", and Region 6 Community Service award. Ramesh has served on the Boards of IEEE, HKN, and ABET, strengthening diversity, inclusion, and collaboration between volunteers and staff, with financial transparency and measurable outcomes.
FRANCIS B. GROSZ
(Nominated by IEEE Board of Directors)
Retired
Omni Technologies, Inc.
New Orleans, Louisiana, USA
fbgrosz.org
Meet Francis Grosz by watching this brief video.
Francis Grosz received B.S. degrees in Physics and Engineering Sciences and an M.S. in Engineering from Louisiana State University in New Orleans, and a Ph.D. in Electrical Engineering from the University of Illinois at Urbana-Champaign. He is a registered Professional Engineer, served on two NCEES committees, and Eta Kappa Nu member. His career has mainly been in industry, primarily defense, and he taught for several years as regular or adjunct faculty at the University of New Orleans and Tulane University. Francis was a co-founder of Omni Technologies, an advanced technology/R&D consulting engineering firm. He was named a 2001 Outstanding Engineering Alumnus of UNO, and received an IEEE Third Millennium Medal, the Lifetime Achievement Award from the New Orleans Section, the 2008 Region 5 Outstanding Member Award and a NASA Space Act Award. He holds two U.S. patents, a General Radiotelephone License with Radar Endorsement, and Amateur Radio Extra license K5FBG.
Question 1. IEEE will need to become more nimble and efficient. One impediment to this is one-size-fits-all policies that do not recognize the very real differences between small, medium, and large societies and councils. What changes will you make to ensure that IEEE will be able to succeed?
Rahman.  I agree that IEEE will need to become more nimble and efficient to serve a globally and culturally diverse membership base and address gender diversity. The issue of differences between small, medium, and large societies and councils is a Technical Activities Board (TAB) issue. TAB takes decisions based on majority votes. IEEE Board of Directors have little say in TAB decisions. In my eight years of service on TAB at various times between 2004 and 2019, I have noticed TAB takes the path of least resistance which perpetuates business-as-usual operations which have been practiced over many years. This has also resulted in the one-size-fits-all policy set. The constituent organizational units (OU) of TAB have three main offerings – Publications, Conferences and Educational Products – which make money for the OUs. Large societies and councils have many such products which generate revenues for them. Any changes as to how the revenue should be distributed that negatively impacts any society is not acceptable. This has resulted in a stalemate.
IEEE's ability to grow and succeed depends on how well the Institute remains relevant to the current and future members. For this to happen all IEEE societies need to share ideas and resources, and take ownership in this enterprise. If I become the IEEE President, I will work with society leaderships and develop a platform to help communicate across IEEE, which will share their best practices with other OUs. Thus, each OU will not have to invent a successful operation model for themselves.
Coughlin.  I am a longtime member of the Computer Society, the Communications Society as well as smaller societies e.g. MagSoc and CTSoc. The needs and issues for these different organizations have some similarities, as well as differences. All need to satisfy the needs of their members, provide valuable events and publications and have strong connections with their academic, industry and government communities, but they differ in scale. IEEE needs to recognize the needs of various size organizational units and enable them to be nimble and efficient in meeting member and customer needs.
As IEEE President I will work to enable societies and councils of all sizes to increase their engagement with their members and relevant industry, start new initiatives and retire those that aren't working out. I know that the Computer Society has had problems with IEEE Xplore and other matters and I would do all in my power to help resolve these issues.
I support developing impactful activities with industry, government as well as academic communities. For grassroots initiatives I support the idea of providing vTools access for ad hoc local groups in IEEE sections, springing up to meet local needs for collective work on new emerging technical topics, as well as other interests such as local sustainability, technology history, entrepreneurship, IEEE groups in companies, local public policy groups, etc.
I believe that these new initiatives will increase our relevance to members, particularly our younger members, help revitalize IEEE and keep it in touch with the fast-paced changes in technology.
Ramesh.   Technical Societies and Councils are critical to the success of IEEE. The 2020 All Societies Research Project (ASRP) surveyed approximately 50 K members across the IEEE to assess member satisfaction within each Society, and IEEE more broadly. Approximately 84 % of the respondents belonged to one or more societies, and the survey was conducted in spring 2020 at the height of the pandemic when the entire world was under lockdown. While respondents see their Society and IEEE as important to their profession, we can do better to meet the needs of practicing engineers. Many respondents interact with us by attending our conferences, viewing our vast online resources, and accessing our publications. Many agree that their group is highly technical and up to date; however, few agree that it is local to them. This is the challenge that we need to address across the IEEE.
I will support societies to explore new business and governance models to work collaboratively to effectively engage members across their career, especially practicing engineers, and support their professional development needs. Collaboration requires trust that is built on transparency and open communications. I will strongly support and implement the recommendations from the adhoc committee on "Improving Chapter Support", to strengthen connections with societies and councils, start new chapters, and initiate new products generated by chapter volunteers. IEEE-HKN (our honor society), and the Industry Engagement Hub pilot provide tremendous opportunities to improve volunteer engagement and potential global membership growth that will support all societies and technical councils.
Grosz.  "The first step in solving any problem is recognizing that it exists." People today expect more personalized and responsive interaction, and IEEE is moving in that direction. The Local Groups Pilot, Collabratec, the IEEE App and the DEI movement are all examples of this. When we create new policies going forward we must be aware of the disparity and make sure that they work for everybody, not just of different sizes but different backgrounds and diverse memberships. We must also review existing policies to make sure that they do not hinder the optimal operation of any IEEE OU and modify them appropriately if they do.
Part of the solution is rather than trying to create rules at the upper level that bind everybody and may unduly constrain some Societies/Councils is to push things down to the lowest possible level. There is a tendency at the highest levels in any organization to try to make the all rules for everybody and this is often a mistake. Some overarching structure is surely necessary but it should be minimized to allow Societies and Councils to make the rules and policies that work best for them. This is a general principle that should apply to all OUs at all levels.
The other requirement is to make sure that communication works both ways. Board members and upper level volunteers must be aware of and understand the problems that broad policies create for lower level units and be willing to work to solve the problem.
Question 2. Unlike many of the other societies within IEEE, the Computer Society faces stiff competition from other professional societies in computing. How will you ensure that IEEE works with the Computer Society to successfully compete in this environment?
Rahman.  Computer Society is the largest among IEEE societies and have the highest number of conferences, and a very diverse set of publications. While the diversity of publications and conferences helps to reach a wider audience, it opens up the society to more competition. In order to address the situation where Computer Society faces stiff competition from other professional societies in computing, we have to look at IEEE core values. We need to examine why technologists join IEEE and why they retain their membership year after year. I believe the most important core value IEEE provides is keeping IEEE relevant in the working technologist's professional life, and be visible among the technologists at the local level. I believe a strong core value is best tool to successfully perform in the competitive environment the Computer Society faces today. As the IEEE President I will work with the Computer Society leadership to identify and articulate what products and services CS is making available to its members. One starting point will be how to engage the leaders of the hundreds of Computer Society chapter leaders globally so that they take more ownership in the CS enterprise. As the PES president I have called our chapter leaders as our foot soldiers, and by establishing PES Chapters Councils in Africa, Latin America, India and China with budgets, brought them closer to the PES Governing Board. These Chapters Councils are now doing programs locally and attracting participation from both industry and academia.
Coughlin.   As IEEE President I will support IEEE working with the Computer Society (CS) so we have greater relevance to the technical community.
The CS's largest direct competition is the ACM as well as publication houses such as Springer. There are also indirect competitors to CS activities. These include LinkedIn, reddit, github and many on-line publication and event sites run by companies and various organizations.
The CS is part of the larger IEEE. So, the CS has to work within the IEEE financial, legal and administrative framework. ACM doesn't have these constraints, and thus can be nimbler. But the IEEE connection can be an enabler. The CS can have ready access to other societies and IEEE resources such as IEEE-USA, the New Initiatives Committee (NIC), IEEE Future Directions and the Industry Engagement Committee (IEC).
If elected, I will try to minimize the limiters and maximize the enablers for the CS. As past President of IEEE-USA I can connect you to needed resources for lobbying, as a past chair of the NIC, I can help you develop fundable initiatives, as an active IEEE IEC member, I can help you improve your presence in industry.
Also, on a personal level, as a frequent writer for on-line publications, like forbes.com, I can improve IEEE CS visibility. As an entrepreneur in Silicon Valley, I can connect you to start-ups and companies. As the past Chair of the Santa Clara Valley section and Region 6 Director I can connect you to many IEEE volunteers and companies.
Ramesh.   The challenges from the COVID-19 pandemic have brought renewed attention to IEEE's mission of 'Advancing Technology for Humanity'. Technologies such as Artificial Intelligence, Internet of Things, and Machine Learning, play a critical role in addressing the grand challenges that confront us from health care to climate change. IEEE members are at the forefront, developing these technologies, and establishing standards for their application that are ethical and inclusive. Computing is ubiquitous and an integral part of this emerging world of new technologies. I see tremendous opportunities for the Computer Society in this brave new inter-disciplinary world where collaboration is the key to success.
Think about programs such as the Brain Initiative, and Rebooting Computing that began with support from New Initiatives, and evolved into Technical Communities. The main goal of the IEEE Entrepreneurship community (over 17,000 members and non-members) is to create useful products/services that provide value and generate revenue. The interdisciplinary IEEE Quantum Initiative promises to transform the face of computing with new technical communities, publications, industry standards, roadmaps, education, and workforce development. The Computer Society has a great opportunity to engage its current members, and attract new members from these communities.
Extended lockdowns have already demonstrated short-term positive impacts with less traffic congestion, reduced pollution, and cleaner environments. Sustainable technologies are the key to the jobs of the future. IEEE's societies are poised to "Engineer the Future" by engaging members – present, and future, to make a difference in a post-COVID world – with the Computer Society leading the way.
Grosz.   IEEE monitors ACM and other competitive organizations to assess our relative position. As one of IEEE's largest and most active societies, IEEE's success is directly tied to that of the Computer Society and we must ensure that it remains competitive. Price is one issue. We have a committee looking at reducing dues and that may help. In particular, we should make sure that students and Young Professionals feel welcome in IEEE and that their membership is affordable. We should also make sure that they have opportunities to become engaged. If they commit to IEEE early and build a relationship with us, they are less likely to look toward other societies for their professional relationship. The Computer Society and its Chapters must work with us on this to make sure that they have programs and activities that serve and provide value to members at this level.
We should also look closely at membership requirements and consider if a four-year degree represents a bar to people who appropriately belong in IEEE. Many people in computer-related fields do not have traditional Bachelor's degrees and may feel that IEEE does not welcome them. Although they may become members if they have six years of appropriate professional experience, the bar certainly appears higher and we must make a special effort to make them feel welcome. Then, having done that, we must provide value in the form of programs, information, and training that is appropriate and useful to them.
Question 3.  The impact of and response to Open Access is a perennial question. In Computer Science and Engineering, the community, and other professional societies, have already made bold moves in Open Access. How will you ensure that IEEE isn't left behind?
Rahman.  When I was the chair of the IEEE Publications Board in 2006, open access became an issue for future publication models, and we are still discussing it. Several things have evolved incrementally – hybrid journals, IEEE Access and a few full open access journals in response EU directives starting in 2020. When I was the VP of publications of the Power & Energy Society several years ago, I started a full open access publication for PES called the Power and Energy Technology and Systems Journal targeted to industry engineers both as authors and users. This publication was later renamed as the IEEE Open Access Journal of Power & Energy in 2020. As the President of PES, I worked on creating a Power and Energy section in IEEE Access with an editorial board consisting of well-known authors from this community. Both the OAJPE and the P&E section in IEEE Access were heavily advertised in PES conferences and newsletters for author awareness. These efforts were successful resulting in higher number of papers being published on both platforms, and pubs revenue for PES in 2020 went up compared to 2019. The IEEE publication portfolio is a member driven enterprise where decisions are taken in a collegial atmosphere and is bottom up. This is different from how commercial publishers like Elsevier and Springer function. So, if we expand our current path across all of IEEE, and proceed at a higher speed, IEEE will not be left behind in the Open Access movement.
Coughlin.  Open access is happening. Over time, much of the world's technical literature will become available without a paywall. This will impact IEEE society publications. The IEEE Computer Society (CS) and many other IEEE societies and councils are offering open access publications to accommodate this change.
Open access is important for the IEEE and the CS to remain relevant, but I believe there are new revenue opportunities related to the aggregation and understanding of information. As IEEE President, I will encourage developing these opportunities.
I think that IEEE publications services must change with the times. Analogous to the way digital distribution deconstructed music albums (or CDs) to music tracks, traditional journals and magazines need to look at new content monetization models. This may require partnerships between societies and councils to create new approaches that may, for instance, provide a customer with targeted content from a variety of IEEE and perhaps non-IEEE sources on topics of interest, for a fixed subscription price.
IEEE should also work to develop new AI resources that can help customers find just the information that they need to solve a practical problem or for research needs. As these AI tools became more sophisticated, they may be able provide even more targeted information. Such tools and targeted information could be incorporated in design environments, providing input that may speed up product design and the faster evaluation of new product or service features. As IEEE President I would encourage developing new revenue models based upon such services.
Ramesh.  IEEE should aggressively pursue the Open Access (OA) publication model. IEEE needs to be the leader, and challenge the competitors. Today's Transformative Agreements signed by many of IEEE's competitors evolved from read and publish agreements, and allows all articles from the subscriber to be Open Access for an incremental charge on top of a subscription. Article volume is critical to the success of an OA journal, especially if APCs are low. Our challenge is to maximize quality articles while ensuring stable revenues. We own more journals, conferences, and digital library records compared to our competitors. We can create vibrant digital engagement ecosystems under the FAIR (Findable, Accessible, Interoperable and Reusable) principle to enhance member interactions and engagement, and create value for IEEE.
I strongly support the work of the TAB-PSPB adhoc committee to develop a long-term sustainable OA strategy that supports our members and the global technical community. "Open Translation" for non-native speakers of English, especially for practitioners, and economic and social justice views on OA need careful attention. OUs need a multi-year plan for APCs given the nature of R&P agreements. We need to incentivize societies and councils to ensure they receive revenues that reflect their contributions. I will request every society to develop a plan to support OA, and support it now.
Bottom line – We should get out there as fast as possible. Urgency can be the antidote to complacency. We have a choice to lead from the front and figure out how to benefit from it.
Grosz.   The Open Access mandates were recognized as a threat early on. Thanks to a lot of hard work by volunteers and staff we were able to adjust quickly with a realignment of policies and the creation of Open Access and hybrid journals to meet the requirements. IEEE is also working with the organizations creating these mandates to try to make sure that they are fair, reasonable, and equitable and we must continue to do this. As the recognized publisher of a large amount of very high quality content we can have influence in this area. However, this landscape is going to continue to change and IEEE is going to have to evolve to meet it.
Creating high-quality publications is not inexpensive. IEEE has spent millions of dollars converting articles in IEL into HTML to make them more useful to users and housing and serving those articles is also not free. While it may seem that papers are ready for inclusion as submitted, in fact significant work has to be done to prepare them. IEL contains over five million articles that have to be indexed, searchable in many ways, and available quickly anytime. These costs must be paid and if open access mandates prevent IEEE from recovering them in our traditional way, then a fair and equitable model that works for everyone must be developed and agreed to.
Question 4.  Membership is the core of a professional society. What can IEEE do to better support growing membership, attracting young and early career professionals, and support societies in rewarding volunteers?
Rahman.  First of all, we need to increase the base from which we draw our members. And to make the base larger, we need to reach out to technology professionals without a college degree. There are many such professionals today who do not have a college degree in EE, CS or IT, but they can benefit from what IEEE has to offer. If one goes to the IEEE website and look at the Membership page, it is not clear whether a person without a college degree can even be an IEEE member. The message that IEEE welcomes such technologists need to be communicated widely through our sections and chapters globally, and the IEEE website. Other groups we need to focus on are underrepresented minorities and immigrant communities in many countries. If we can give them a voice in their professional work through the IEEE membership, we can be relevant to a broader segment of the technical community in many countries. The core element in attracting and retaining membership, especially among the young and early career professionals, is relevance of what IEEE has to offer that benefit them in their careers.
Numerous volunteers support IEEE through committee work like in standards development, and reviewing papers. In return they get nothing. In terms of rewarding volunteers, I have a plan. I will set up a process through which, in return for their volunteer services, they will accrue points which can be redeemed for purchasing standards/guides, technical publications, attending conferences/workshops, etc.
Coughlin.  IEEE is ageing; we have trouble retaining our student members and Young Professionals (YPs). These trends will limit the relevance and vitality of the IEEE. As IEEE President, engaging with and recruiting student members as well as connecting with Young Professionals (YPs) and demonstrated the value of IEEE as a professional home for their career are top priorities. I also want to make it easier to create senior members.
While on the IEEE Board of Directors in 2019, I led a membership price ad hoc committee that conducted a detailed study of membership price options and their potential payback. We recommended that the biggest opportunities were in a lower student membership price and in a longer period for YP membership increases. During the pandemic, with significant losses in student members, IEEE instituted a 50% student membership discount and recovered many members. Likewise pilot studies on 3-4 year YP membership increases have shown greater membership retention.
As IEEE President I favor a lower price for student membership and having a more gradual increase in YP membership. But this is not enough, membership retention over the long term requires real engagement with members. We need to create more connections to student branches, letting the student members know that IEEE is more than a student club. I think IEEE should work with industry to create internship and recruitment opportunities for student members. Local sections and the overall IEEE need to engage with YPs, offering them opportunities to volunteer and participate in the IEEE.
Ramesh.   I absolutely agree! Members are the heart and soul of IEEE and create enormous value for our organization through their contributions. As your representative, it is my priority to deliver an exceptional experience to every member. "Engagement" is the key. Many young professionals look to the IEEE for up to date technical content as they embark on their careers. Programs like the IEEE Learning Network that I championed as VP-Educational Activities provide a rich array of courses, and webinars that engage and support our members. We need to make a concerted effort with our technical societies to address the needs of practicing engineers. Industry awareness of IEEE can be enhanced through coordinated activities at the Section level.
IEEE and its 46 Technical Societies/Councils serve an increasingly diverse global membership. Our Women in Engineering (WIE) affinity group grew by almost 39 % in the past year to over 26,000 members. The Young Professionals (YP) affinity group grew by about 5 % overall in the same period to 89,000 members. YP representatives serve on 39 of the 46 Societies/Councils. By working together we can lower barriers, and engage diverse and brilliant minds. Many of our societies are working hard to mentor and incentivize volunteers – moving committed members into engaged volunteers. Overall, we have a strong foundation to nurture the leadership of the future and become more inclusive. IEEE is a transformative organization that positively affects our members and their communities and this augurs for a bright future for all of us.
Grosz.  Membership is indeed a core component of IEEE and engagement is one key. When members take ownership they remain engaged. The new Volunteering Portal, with volunteer tasks large and small to fit any available commitment of time and activity, is one component. An opportunity to serve is another, and at all levels we must continue to solicit YP and early career members to volunteer for progressive leadership positions and provide them with opportunities to serve and move up in the organization. MGA, Regions, and many Sections have awards programs that can and do help with this.
IEEE should work with all Organizational Units to support and cooperate with their awards programs. Our volunteers all serve without compensation and contribute their time and talents toward making IEEE the great organization that it is. Their only reward is an occasional award recognizing a job well done. I have always enjoyed serving in any Awards position because I feel it is well-deserved recognition of the people who help make IEEE what it is. Whether it is recognition at the IEEE Honors Ceremony or a certificate given by a Chapter to a volunteer who arranged an excellent technical meeting, acknowledgment of the effort and result is important. Every OU at any level in IEEE should have an active and effective awards program.