Visual Analytics Uses Tweets and Cell Phone Data to Study Your Behavior and Redesign Cities
By Lori Cameron
Your Twitter posts and cell phone data such as the location and time of each tweet could help urban planners redesign your city's downtown or transit system under a new visual analytics prototype that's already being tested on Los Angeles and New York, researchers say.
The Urban Space Explorer, a visual analytics system being developed at the University of North Carolina at Charlotte, has also ready shown encouraging results with urban, transit, and housing officials, the authors say.
For example, one transit official gave a thumbs-up to the new tech: "It is such an amazing source of free customer data. I already use it; I sometimes search, and it is remarkable how many people tweet about the failure of trains," the transit official told researchers.
Urban planning requires knowledge of numerous factors including where people congregate, what mode of transportation they use, what they do, what they buy, and how they feel about their experiences.
"Creating solutions, plans, and policies for cities requires knowledge of human activity. Understanding people's behavior is fundamental to many planning professions that rely on data about frequently traveled routes, places, and social and cultural practices—including transportation, community development, economic development, and urban design," write the authors of "Urban Space Explorer: A Visual Analytics System for Urban Planning," (login may be required for full text) which appears in the September/October 2017 issue of IEEE Computer Graphics and Applications.
"Our goal in creating Urban Space Explorer was to develop an exploratory application that lets users observe human activity from the lens of social media. To do so, we obtained approximately 1 million geolocated tweets from the Twitter Firehose for September and October 2015 for the Los Angeles metropolitan area," the authors say.
Alireza Karduni of the University of North Carolina and his colleagues have developed a new data mining system called the Urban Space Explorer, which uses mobile social media to gather information such as location, timestamps, and even language to "enable interactive exploration of public-space-related activity."
What does this mean?
The data mining system has numerous potential applications such as where to develop real estate, how to plan mass transit systems, how to manage traffic flow, and even where to park food trucks. It can also be used to better understand the demographics of a certain city or improve economic development.
Its value lies in its unique combination of topical, spatial, temporal, and flow analysis, designed to help professionals prepare and plan for the future of cities.
"Urban Space Explorer is the beginning of a transformation in the ways city professionals study urban settings. We believe in the near future the use of exploratory visual analytics interfaces such as ours will become a major tool for the study, observation, design, and policy formulation for the future of our cities," say the authors.
The other authors of the research are Isaac Cho, William Ribarsky, Eric Sauda, and Wenwen Dou of the University of North Carolina at Charlotte and Ginette Wessel of Roger Williams University.
---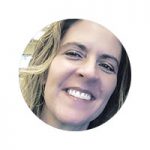 About Lori Cameron
Lori Cameron is a Senior Writer for the IEEE Computer Society and currently writes regular features for Computer magazine, Computing Edge, and the Computing Now and Magazine Roundup websites. Contact her at l.cameron@computer.org. Follow her on LinkedIn.