UCLA's Exploring Computer Science Program: Getting Women and Minorities Interested in Tech
By Lori Cameron
Because they are less likely to pursue computer science as a career or, at the very least, as a significant part of their high school and college coursework, women and minorities have become the latest subjects of study for researchers wanting to learn how to increase their interest in computer tech.
An examination of UCLA's Exploring Computer Science (ECS) program reveals some interesting results about how to inspire interest in computing as it relates to students' future careers and how to get students to enroll in more computer courses.
Students from Greece, Germany, and Chicago public schools were questioned about their interest in computer science and how they felt about the ECS course.
Surprisingly, stereotypes about the level of women's interest in computing, how likely Asians are to pursue more courses in computing, and Hispanic and African-American attitudes about the relevance of computing in their lives were all blown out of the water.
Read more about the results of the study in the May/June 2017 issue of Computing in Science & Engineering. (login may be required for full text)
---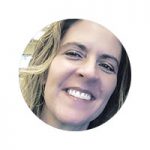 About Lori Cameron
Lori Cameron is a Senior Writer for the IEEE Computer Society and currently writes regular features for Computer magazine, Computing Edge, and the Computing Now and Magazine Roundup websites. Contact her at l.cameron@computer.org. Follow her on LinkedIn.