Spatial Analytic Interfaces: Spatial User Interfaces for In Situ Visual Analytics
By Lori Cameron
As wearables gain acceptance, we need to know what user interfaces will look like in a post-smartphone world and whether they will support sophisticated mobile interactions.
Read article (login may be required for full text)
---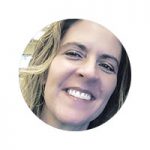 About Lori Cameron
Lori Cameron is a Senior Writer for the IEEE Computer Society and currently writes regular features for Computer magazine, Computing Edge, and the Computing Now and Magazine Roundup websites. Contact her at l.cameron@computer.org. Follow her on LinkedIn.