Research Agenda: Spacetime Computation and the Neocortex
By Lori Cameron
The neocortex is the most advanced and complex part of the brain, making it an area of great interest to neuroscientists and computer engineers alike.
If computer engineers can understand the basic computing paradigms at work in the neocortex, they could create computing systems with some of those same capabilities.
James E. Smith, professor emeritus in the Department of Electrical and Computer Engineering at the University of Wisconsin-Madison, proposes an experimental method that is based on a "spacetime" model.
Read more about this novel computational system (login may be required for full text)
---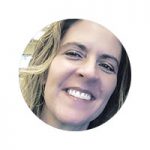 About Lori Cameron
Lori Cameron is a Senior Writer for the IEEE Computer Society and currently writes regular features for Computer magazine, Computing Edge, and the Computing Now and Magazine Roundup websites. Contact her at l.cameron@computer.org. Follow her on LinkedIn.