Lancaster University Becomes the Energy-Efficient Smart City Prototype
By Lori Cameron
The Internet of Things is paving the way for the "smart city," one in which waste management, air pollution, crime prevention, and traffic congestion are monitored and controlled in the most efficient ways possible.
Talk about clean living.
Along with efficiency, scientists are incorporating energy savings and environmental sustainability into smart city infrastructure.
In the April—June 2017 issue of IEEE Pervasive Computing, Oliver Bates and Adrian Friday of Lancaster University discuss turning their campus into a "living laboratory" where smart city technology can be implemented and tested.
"A fundamental question for smart cities is to what extent they can challenge the norms and routines for those living and working in them to promote sustainability," they write. "But if we're constrained to anything that is possible "as long as it goes unnoticed or doesn't change existing practice," then we'll never create a truly sustainable smart city."
Read more about the challenges they face, especially with regard to data analytics and security. (login may be required for full text)
---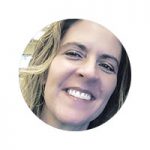 About Lori Cameron
Lori Cameron is a Senior Writer for the IEEE Computer Society and currently writes regular features for Computer magazine, Computing Edge, and the Computing Now and Magazine Roundup websites. Contact her at l.cameron@computer.org. Follow her on LinkedIn.