Big Data and Big Money: The Role of Data in the Financial Sector
By Lori Cameron

Making Big Money Bigger: How Big Data Can Help the Stock Market
"When we think of industry sectors driven by high tech…banking is not the first that comes to mind," says Jennifer Q. Trelewicz of Deutsche Bank Technology Centre.
However, there is no better industry that can benefit from big data technology, especially because of the sheer volume of data processed each day, the speed with which transactions should be made, and the various formats and data sources used by financial institutions.
The New York Stock Exchange alone writes more than 1,000 gigabytes of data per day. How can this data be analyzed? How can market trends be predicted?
Many banking systems are capable of processing 105 transactions per second. How can we make it faster? More efficient?
Corporate banks use reference data, trade and market data, requests from clients, and many other sources coming in a variety of formats. How can big data algorithms be created that are compatible with all that?
In her article "Big Data and Big Money: The Role of Data in the Financial Sector" appearing in the May/June 2017 issue of IT Pro, Trelewicz addresses these questions, outlining the challenges of big data in banking as well as future opportunities for technology development.
---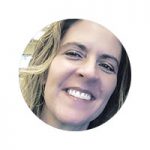 About Lori Cameron
Lori Cameron is a Senior Writer for the IEEE Computer Society and currently writes regular features for Computer magazine, Computing Edge, and the Computing Now and Magazine Roundup websites. Contact her at l.cameron@computer.org. Follow her on LinkedIn.