Forget Big Brother: The Internet of Things—and Everyone Else—is Watching You
By Lori Cameron
A recent Business Insider article described how a photographer was able to take smartphone photos of bystanders at a subway station, discover their identities using free software, and identify them in news reports.
The bystanders only learned of their identification after the fact.
Until now, privacy in mobile, wearable, and connected devices has been limited to preventing hacks and unauthorized use of those devices.
However, the IoT presents a new problem: the invasion of bystander privacy by those nearby who record and disseminate information about them, whether purposely or unintentionally.
"Privacy in mobile, wearable, and connected devices usually focuses on either attacks and solutions that protect a user's private space from unauthorized access, or the protection of private data on social networking sites and other services. With bystanders' privacy, however, there is a social aspect that extends the user's private space: when photos, videos, and sound are collected in shared or public spaces, a conflict of space ownership arises between the user and bystanders," writes lead researcher Alfredo J. Perez, an assistant professor with the TSYS School of Computer Science at Columbus State University, who was joined by two other researchers.
In an age when photos can be taken and instantly uploaded to social media, the issue of bystander privacy has taken on utmost importance.
Read more about how researchers plan to address the issues surrounding bystander privacy (login may be required for full text) in the May/June 2017 issue of IT Professional.
---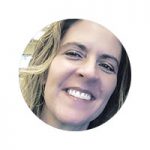 About Lori Cameron
Lori Cameron is a Senior Writer for the IEEE Computer Society and currently writes regular features for Computer magazine, Computing Edge, and the Computing Now and Magazine Roundup websites. Contact her at l.cameron@computer.org. Follow her on LinkedIn.