MCM on Personal Software
By Lori Cameron
Probing Deeper into PC Software's Past to Uncover Computing's Paradigm Transformations
Historian Michael Mahoney has urged researchers to probe deeper into computer software's past in order to "reveal the roots of that [PC] software in the earlier period."
The research can reveal just how much software's history has established development practices, standards, computer groups, and associations.
In response, Zbigniew Stachniak of York University in Canada suggests in his article "MCM on Personal Software," appearing in the January—March 2017 issue of IEEE Annals, that researchers begin with the software policies adopted by the earliest PC makers—among them Micro Computer Machines (MCM).
Read more about how the evolution of MCM's view on software shaped personal computing's paradigm transformations.
Read More (login required for full text)
---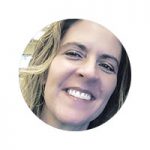 About Lori Cameron
Lori Cameron is a Senior Writer for the IEEE Computer Society and currently writes regular features for Computer magazine, Computing Edge, and the Computing Now and Magazine Roundup websites. Contact her at l.cameron@computer.org. Follow her on LinkedIn.