Current US Federal Policy Framework for Self-Driving Vehicles: Opportunities and Challenges
By Lori Cameron
Self-driving or automated driving systems raise many economic, social, and security issues that draw federal attention. Given the various roles that the US government can and does play, the landscape is constantly shifting as agencies adapt policies, regulations, and funding priorities to address emerging technologies.
Although many developers and technologists might bemoan the complexity, pace, and ineptitude of government, others seek an edge by familiarizing themselves with the challenges and seizing opportunities in the policy arena.
In "Current US Federal Policy Framework for Self-Driving Vehicles: Opportunities and Challenges," (login required for full text) which appears in the December 2017 issue of Computer, researchers survey current federal policies and activities impacting technology developers, with special emphasis on privacy, cybersecurity, safety regulation, energy and environment, and ethical issues.
---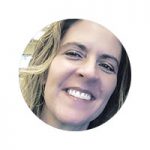 About Lori Cameron
Lori Cameron is a Senior Writer for the IEEE Computer Society and currently writes regular features for Computer magazine, Computing Edge, and the Computing Now and Magazine Roundup websites. Contact her at l.cameron@computer.org. Follow her on LinkedIn.