Continuous Delivery: Building Trust in a Large-Scale, Complex Government Organization
By Lori Cameron
For many software development teams, the first aspects that come to mind regarding continuous delivery (CD) are the operational challenges and competitive benefits.
In the authors' experience, CD was much more: it was a survival technique.
The authors of "Continuous Delivery: Building Trust in a Large-Scale, Complex Government Organization," which appears in the March/April 2018 issue of IEEE Software, present how and why they applied CD in a large governmental project for the development of a collaborative development environment. (Login may be required for full text.)
They share the challenges they faced and the strategies they used to overcome them. The article concludes with a set of lessons learned that can be valuable for readers in a variety of situations.
---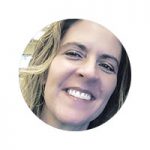 About Lori Cameron
Lori Cameron is a Senior Writer for the IEEE Computer Society and currently writes regular features for Computer magazine, Computing Edge, and the Computing Now and Magazine Roundup websites. Contact her at l.cameron@computer.org. Follow her on LinkedIn.