Despite its immense benefits in terms of flexibility, resource consumption, and simplified management, cloud computing raises several concerns due to lack of trust and transparency.
Like all computing paradigms based on outsourcing, the use of cloud computing is largely a matter of trust.
There is an increasing pressure by cloud customers for solutions that would increase their confidence that a cloud service/application is behaving in a secure and correct manner.
In the May/June 2017 issue of IEEE Cloud Computing, researchers say cloud assurance techniques, developed to assess the trustworthiness of cloud services, can play a major role in building trust.
---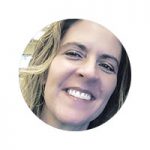 About Lori Cameron
Lori Cameron is Senior Writer for IEEE Computer Society publications and digital media platforms with over 20 years extensive technical writing experience. She is a part-time English professor and winner of two 2018 LA Press Club Awards. Contact her at l.cameron@computer.org. Follow her on LinkedIn.