Will AI and Big Data Help Tamp Down Coronavirus?
By Neal Leavitt
Most of us by now have had our respective Inboxes inundated with endless jokes about toilet paper, disinfectant wipes, Purell, and more. During this challenging time of social distancing, sheltering at place, wearing a mask, and more, it's important to maintain some semblance of normality and also a sense of humor.
But on a more serious note, countless companies and educational institutions are in R&D warp drive to quell the worldwide COVID-19 pandemic. And they're utilizing sophisticated AI and Big Data tools.
A snapshot of some these efforts:
BBC reports that Facebook is currently working with researchers at Taiwan's National Tsing Hua University and Harvard University's School of Public Health, sharing anonymized data about high-res population density maps and people's movements, which is assisting in forecasting the spread of coronavirus.
And during an interview with British startup Exscienta, BBC asked the company's CEO, Andrew Hopkins, how AI may be effective in combatting the virus.  Hopkins said it may be helpful in rapidly developing antibodies and vaccines; scanning through existing drugs to see if any can be repurposed and designing a drug to fight both current and future coronavirus outbreaks.
"The fastest this could be done is 18-24 months away because of the manufacturing scale-up and all the safety testing that needs to be done," noted Hopkins.
And Sabine Hauert, a professor at Bristol University, told BBC that AI may make daily life more bearable during the pandemic.
"It can also be used to put people out of harm's way, for example, using robots to clean hospitals, or telepresence systems for remote meeting, consultations or simply to connect with loved ones," said Hauert.
Julie Shah, an MIT AI researcher and roboticist, said at her university, existing mobile technologies are being used to develop privacy-preserving contact tracing.
"When someone tests positive for COVID-19, health care providers could download the names of those who were in close proximity to the infected individual during the relevant time frame without accessing their comings and goings.  With that anchoring information, computer scientists could then integrate data from a broad swath of sources – possibly including the amount of virus in wastewater – to forecast precise community-level infection risks," said Shah.
That data, added Shah, would allow for more dynamic risk assessments.
"It would allow us to decide not whether schools and workplaces should be open, but which ones should be open, and for how long. A high viral-risk day for a specific locale could be the epidemic equivalent of a storm warning."
Ken Kaplan, writing in The Forecast by Nutanix (an enterprise software company), indicated that AI and Big Data advancements are enabling even small organizations to examine huge amounts of data and offer problem solving recommendations.
"Big Data and AI technologies helped the small software-as-a-service company Bluedot see the first warning signs more than a week before COVID-19 was officially identified by the World Health Organization," said Kaplan.
David Yakobovitch, principal data scientist with Galvanize, a technology ecosystem for learners, entrepreneurs, startups, and established companies, wrote in Medium that the University of Southampton is using AI technology to model data from search engines to map the outbreak.
"AI technology is assisting researchers to understand movement patterns of the coronavirus from Wuhan to other parts of China and the rest of the world," said Yakobovitch.  "These machine learning and AI technologies have assisted researchers to predict the virus, its structure and its spreading methods. Consequently, this will help health professionals understand the solutions needed to combat further spread of the virus."
Time, of course, is of the essence.  Shah warned it's paramount to not only "soften the blow of curtailed timelines and busted budgets but fundamentally redesign the way essential services are delivered and preserve the functions of society.  We have the people.  We have the data.  We have the computational force. We need to deploy them now."
---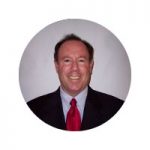 About Neal Leavitt
Neal Leavitt runs San Diego County-based Leavitt Communications, which he established back in 1991. He received his Bachelor of Arts degree in communications from UC-Berkeley and a Master of Arts degree in journalism & public affairs from American University in Washington, DC. Neal has also lived abroad and has traveled extensively to more than 80 countries worldwide.