Understandably the world's attention is currently focused on the coronavirus.  If you're adhering to your country's guidelines/protocols, you're sheltering in place, keeping your distance when outside; in short, being smart and playing a part in helping to defeat this global scourge.
At home, you're probably using an array of gadgets – smartphone, tablet, desktop computer, laptop, etc.
Odds are, some of these items may be getting a bit long in the tooth.  But when it comes to parting with any of them, where do you think they go once tossed?
We now annually churn out more than 50 million tons of electronic waste, and according to a United Nations estimate, less than a quarter of all U.S. electronic waste is recycled – the rest ends up in landfills or is incinerated.
To grasp that figure, the World Economic Forum (WEF) said this could increase to 120 million tons by 2050.  And 50 million tons, says the WEF, is equivalent in weight to 4,500 Eiffel Towers, which would cover an area as big as Manhattan.
And with 5G looming on the horizon which will result in much faster speeds, experts say the mountain of obsolete gadgets will become an avalanche.
Fresno, CA-based recycler ERI, for instance, processes more than six million lb. of discarded electronics each month – but it's just a drop in the bucket.
"I don't think people understand the magnitude of the transition," said ERI co-founder and executive chairman John Shegerian.  "This is bigger than the change of black-and-white to color, bigger than analog to digital, by many multitudes."
Kyle Wiens, who founded do-it-yourself repair guide company iFixit, added that "our products today don't last as long as they used to, and it's a strategy by manufacturers to force us into shorter and shorter upgrade cycles."
So are we destined to be buried by our gadgets?
One solution that has been touted for a few years by e-waste experts is a 'circular economy' paradigm, e.g., recycled, reused, refurbished raw materials are used to create a more sustainable future. The WEF also calls this 'dematerializing the electronics industry.' In fact, at the now postponed 2020 Olympic Games in Tokyo, athletes were slated to get gold, silver and bronze medals made from recycled e-waste.
At the 2019 WEF annual meeting, one of the program articles stated that the rise of 'device-as-a-service business model' could be one avenue.
"This is an extension of current leasing models, in which consumers can access the latest technology without high up-front costs," said the WEF. "With new ownership models, the manufacturer has the incentive to ensure that all resources are used optimally over a device's lifecycle.
The WEF added that Internet of Things (IoT) and cloud computing advances will help speed up dematerialization – "better product tracking and take-back schemes, which consumers trust, also constitute an important first step to circular global value chains."
But the potential advances come with a serious caveat – academics, business and labor leaders, lawmakers, investors, and entrepreneurs all need to work together in order to make this 'circular economy' work – "innovative business and reverse supply chain models, circular designs, safety for e-waste collectors and ways of formalizing and empowering informal e-waste workers are all part of the picture."
E-waste does pose as serious an existential threat to the environment as other types of pollution like plastic. But if we develop effective e-waste policies and improve e-waste reporting, we can make a difference.
---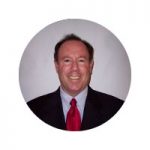 About Neal Leavitt
Neal Leavitt runs San Diego County-based Leavitt Communications, which he established back in 1991. He received his Bachelor of Arts degree in communications from UC-Berkeley and a Master of Arts degree in journalism & public affairs from American University in Washington, DC. Neal has also lived abroad and has traveled extensively to more than 80 countries worldwide.