Warehouse Robots Boosting Productivity—and They Don't Call in Sick
By Neal Leavitt
They never take a vacation day. In fact, they work 24/7 in the warehouse with nary a complaint. They don't kvetch about the rising cost of healthcare insurance. And other than initially programming them, they don't need any extensive training.
Warehouse robots are growing in popularity and are already causing an upheaval in the industry. Steve Vairma, who heads up the International Brotherhood of Teamsters, which represents 122,000 grocery-warehouse workers, said "employers are looking to move more and more into automation and we're going to be faced with those challenges in contract negotiations in coming years."
An array of companies—from food distributors to retailers—are now utilizing robots as rising labor and land costs cut into profits. Courier firm DTDC in India, for instance, now uses a 25-arm robot to pick orders at an astonishing rate of 3,500 orders per hour.
Not surprisingly, numerous companies have sprung up over the past few years to fulfill the growing demand for sophisticated warehouse robots.
Steve Banker, writing in Forbes, said in the warehouse automation market, this is evident in the growing adoption of goods-to-person automation, "namely in the form of shuttle systems that offer high levels of performance and flexibility. These new robots are called autonomous mobile robotics (AMR), developed by a number of start-up firms and established warehouse automation providers. Although robotics have physical characteristics, the embedded intelligence and application software are the key differentiating characteristics of these systems."
A few of these:
Fetch Robotics, established in 2014, manufactures Fetch and Freight, a turnkey pick and pack system.  Fetch selects items from a shelf (up to 13 pounds); Freight provides transit through the warehouse.
Singapore-based GreyOrange specializes in streamlining warehouse order handling and focuses on ecommerce logistics. The company's Butler robot concentrates on high-mix, high-volume orders. Butlers retrieve mobile racks and deliver them to pick stations for manual picking of orders from shelves.
Swisslog has a 'CarryPick' system that uses automated guide vehicles (AGVs) to retrieve mobile racks and deliver to manned workstations. According to Logistics Viewpoints, the system uses QR codes placed on the floor that provide the AGVs with the necessary orientation capabilities. The AGVs are also controlled by Swisslog's warehouse management system.
The Locus robot, developed by Locus Robotics, are incorporated into a warehouse's existing infrastructure. The robot is programed to navigate the warehouse exactly how it is so no shelves or aisles have to be rearranged. The robot, according to Locus Robotics CEO Bruce Welty, "is less industrial and easier to work side-by-side with humans."  Welty added that his company has developed a system "where robots do all the walking. As retailers continue to exceed expectation around next-day shipping, they're going to look to technology to help them provide an even faster turn-around."
So will robots take over Ecommerce warehouses?
Not for the time being but they are already changing the nature of many warehouse employees' duties. Leanna Garfield, writing in Tech Insider, added humans can still provide the personal touch:
"As more retailers shift online and promise greater shipping speeds, there's a growing need to make sure that the orders are not only delivered on-time but also feel personalized. This can be as simple as stuffing boxes with pretty tissue paper or even handwritten notes from the brands—a job best fit for humans."
---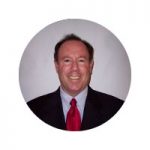 About Neal Leavitt
Neal Leavitt runs San Diego County-based Leavitt Communications, which he established back in 1991. He received his Bachelor of Arts degree in communications from UC-Berkeley and a Master of Arts degree in journalism & public affairs from American University in Washington, DC. Neal has also lived abroad and has traveled extensively to more than 80 countries worldwide.