Useful Gadgets, Wacky Gizmos;
Par for CES
By Neal Leavitt
This year at CES marked a personal milestone—the good folks at CES affixed a '10+ Years' ribbon to the bottom of my badge (it's actually 12 but who's counting). To paraphrase from those ubiquitous Allstate commercials, after a dozen consecutive Las Vegas sojourns, "I know a thing or two because I've seen a thing or two."
And there was a lot to see. The buzzwords this year were augmented reality, virtual reality, artificial intelligence, and robotics. Wearables and phones?  There, but somewhat passé. On to the next trend(s), product(s).
Lot of useful stuff.  Lot of stuff that am not sure is terribly useful.
Here are a handful of products that caught my eye:
Catspad – You can monitor and control what your kitty eats and drinks via a smartphone app. The automated feeder can also discern if more than one cat is using the combination smart cat bowl and water fountain as the app can read any microchip that is implanted under your feline's skin.
Kerastase Hair Coach – Remember the smart toothbrush?  Now you can do similar things with your hairbrush.  Like Catspad, it's another phone app – and it's a partnership between L'Oréal and Withings (Nokia's smart home manufacturer). Not only does the hairbrush recommend a care plan for your head, it also tells you if you're brushing too hard. I wonder if you use the hairbrush to brush out your kitty whether the product will throw a hissy fit.
Plume – This is a cool wearable device that monitors pollution around you.  Per TechCrunch, it's like a 'Fitbit for air quality' that tracks particulate matter, nitrogen dioxide, ozone, even volatile organic compounds. The product can also be clipped to a bag.
R-8/R-9 – No catchy name yet, just a letter and number from Osterhout Design Group.  The company rolled out AR/VR smart glasses that utilize Qualcomm's Snapdragon 835 chip. Price tag isn't cheap – $1,799, with shipments slated sometime during the second quarter of 2017.
Square Off – UK-based InfiVention Technologies rolled out Square Off (originally introduced via a successful Kickstarter campaign late last year). The company touts it as 'the world's smartest chessboard.'  According to InfiVention, Square Off "enables you to play your favorite game against a fellow chess enthusiast from anywhere in the world. The automated board is designed to reflect the move of your opponent with precision. Not just that, you can challenge the artificial intelligence of the board too."  Once you download a companion app, anyone worldwide can play a game with you – and you can live stream chess games happening anywhere to your board.
Cutting edge? Practical? Who am I to judge. But that's what makes CES so unique. Some of these devices may fly off the shelves when available to the masses. Others may become yet another tech gadget footnote.  Either way, I'll look forward to seeing next year's class of innovative gadgets at CES 2018.
---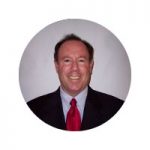 About Neal Leavitt
Neal Leavitt runs San Diego County-based Leavitt Communications, which he established back in 1991. He received his Bachelor of Arts degree in communications from UC-Berkeley and a Master of Arts degree in journalism & public affairs from American University in Washington, DC. Neal has also lived abroad and has traveled extensively to more than 80 countries worldwide.