Smart Appliances Are on the Rise
By Neal Leavitt
Washers of the world, unite! While that's taking a bit of poetic license from the famous rallying cry in the 1848Communist Manifesto by Karl Marx and Friedrich Engels, advances in smart appliances may someday have washers from Halifax to Harare talking to each other.
Smart appliances (these rely on various communications technologies such as Bluetooth, NFC, Wi-Fi, ZigBee and Z-Wave) are starting to catch on in U.S. broadband households. Market research firm Parks Associates says about 17% of these households will purchase a smart kitchen appliance by year's end. In fact, tech advances in smart appliances (encompassing washers, dryers, microwaves, hot water heaters, refrigerators and thermostats) in just the past year or so are pretty amazing – and what's on the drawing board even more so.
Whirlpool, for instance, has rolled out what they call a Connect to care™ program. Clean your clothes and every time you do so, your washer makes a small donation to Habitat for Humanity. As more and more appliances start to become 'philanthropic,' reckon the IRS might take notice and make some line item adjustments on their Publication 526 form, 'Charitable Contributions.'
A few other examples of some innovative smart appliances:
LG has a product called Hom-Bot Turbo+ that claims to utilize augmented-reality technology. The app-enabled robot vacuum cleaner has multiple cameras and processors that recognize the area to be cleaned. You simply whip out your smartphone, take a picture of the dirty area in the room and the vacuum will immediately rush over to the affected area and get to work.
The Pantelligent smart frying pan uses Bluetooth and a special heat sensor that provide real-time instructions on your smartphone so you can do everything from frying an egg to knowing exactly when to turn your steak over. The company succinctly sums up how it works:
"The electronics talk to our app. The app monitors the temperature. So you know when to flip. When to stir or add ingredients. When to adjust the heat on your stove. And when you're done. Works on any gas or electric. You adjust the heat. Or, connect optional accessories to let Pantelligent's Autopilot control the heat. Either way, dinner is a snap because you cook better when you control the temperature."
Lastly, the 10-inch Wi-Fi and Bluetooth-enabled SmartPlate™ has three mini-cameras and weight sensors. The company says the plate "automatically identifies, weighs and analyzes your food intake while capturing a complete picture of all your eating habits." You can also connect SmartPlate to a wireless device and track meals with no manual data entry.
Looking into the future, Appliance Design identified four areas that while they won't be in your kitchen anytime soon, will someday be reality:
Food printers—NASA has already started studying how to build and utilize food printers for its astronauts;
Water recycling—Kitchen sink water will be saved and used for your washing machine; dishwasher water will also be fed into an urban cultivator;
Urban cultivator—We'll eventually see automated hydroponic systems enabling us to grow vegetables in our kitchen;
Dry washing—To help reduce water usage, research is underway that would replace water with dry ice and make dry washing commonplace.
Homeowners haven't yet readily embraced smart appliances but that will change quickly.
Meanwhile, my fridge is texting me—we're getting low on rutabagas and kale, so time to end this post and visit the supermarket.
---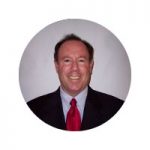 About Neal Leavitt
Neal Leavitt runs San Diego County-based Leavitt Communications, which he established back in 1991. He received his Bachelor of Arts degree in communications from UC-Berkeley and a Master of Arts degree in journalism & public affairs from American University in Washington, DC. Neal has also lived abroad and has traveled extensively to more than 80 countries worldwide.