Millennials Discovering, Buying New Works of Art Online
By Neal Leavitt
It should come as no surprise – Millennials grab most of their info online – and via smartphones. And that extends to how they discover works of art. To further corroborate this, Invaluable, an online marketplace for fine art, antiques and collectibles, conducted a survey earlier this year entitled 'American Attitudes Toward Art.'
Some interesting survey findings:
Almost half (44%) of young Millennials (18-24) and about a third of older Millennials (25-34) said they discover art through social media channels, particularly Instagram and Pinterest;
More than half (57%) said they would purchase art online;
About 42% of both Millennials and Baby Boomers prefer Impressionist art, topping other art genres such as Old Masters, Asian art, Modern art and Contemporary art.
"Just as U.S. retail, restaurant and hospitality industries have wielded digital-first transformations over the last decade to turn Millennial browsers into buyers, our survey findings reveal that Millennials mobile-first preferences are driving similar demand from the art industry," said Invaluable CEO Rob Weisberg.
And Millennials are also utilizing social media to determine whether to go to a museum. The Broad in downtown Los Angeles, for instance, has gone the extra mile to appeal to this demographic.  The Daily Trojan, the University of Southern California student publication, reported that the museum's popular hashtag, #JEFFKOONSEXHIBIT, featured the famous balloon dog sculpture from artist Jeff Koons. It resulted in a flood of ticket requests; standby lines averaged about three hours.
The Broad, noted The Daily Trojan, also has 133,000 Instagram followers. The posts feature 'must-see' art pieces and each post features a caption that introduces a visitor's service associate, with each associate expounding on a particular piece of art in the gallery and its significance.
These enhanced social media outreach efforts aren't altruistic. The Hiscox Online Art Trade Report said annual online art sales last year topped $3 billion and are expected to grow to about $9.58 billion by 2020.  Add to that – Accenture says this generation of consumers will spend about $1.4 trillion each year by 2020; and the New York Times says these Millennials will also inherit $30 billion over the next few years.
So museums, galleries and individual artists are using social media more and more to grab the attention of this key audience.
Instagram, for example, is enabling serious collectors and critics to evaluate art. Writing in Tech.Co, Simon Davies reported that Instagram compels artists to connect with people in a visually engaging and innovative way and provides an opportunity for art-hungry Millennials to emotionally connect with individual artists.
"Purchasing art online is an easy threshold for them and some of this might have to do with the lower price tag that typically accompanies online art purchases, most of which are under $10,000," notes Davies.
Kenneth Schlenker, co-founder and CEO of ArtList, an online art platform, says that Millennials want a direct connection with the artist.
"More often than not, they'll add the artist and gallerist on Facebook and Instagram…the young collector networks with more people and is being proactive to get access to things by themselves, earlier, before its being shown at a gallery," said Schlenker.
For many Millennials, experiencing art is tied up in sharing it with their peers online.  These social media habits are upending the way art is experienced – and purchased.
---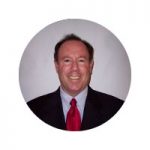 About Neal Leavitt
Neal Leavitt runs San Diego County-based Leavitt Communications, which he established back in 1991. He received his Bachelor of Arts degree in communications from UC-Berkeley and a Master of Arts degree in journalism & public affairs from American University in Washington, DC. Neal has also lived abroad and has traveled extensively to more than 80 countries worldwide.