IEEE International Conference on Data Mining to Be Held 17-20 November 2018 in Singapore
By Lori Cameron
The IEEE International Conference on Data Mining (ICDM), which will be held 17-20 November 2018 in Singapore, is the world's premier research conference in its field. It provides an international forum for the presentation of original research results, covering all aspects of data mining, including algorithms, software and systems, and applications.
ICDM draws researchers and application developers from a wide range of data mining related areas such as statistics, machine learning, pattern recognition, databases and data warehousing, data visualization, knowledge-based systems, and high performance computing.
By promoting novel, high-quality research findings, and innovative solutions to challenging data mining problems, the conference seeks to continuously advance the state-of-the-art in data mining.
Learn more about ICDM 2018's program
Last year's keynote speakers included Turing Award winner, Leslie Valiant, T. Jefferson Coolidge Professor of Computer Science and Applied Mathematics at Harvard University; Aidong Zhang, distinguished professor at the State University of New York at Buffalo; and Michael J. Franklin, Liew Family Chair of Computer Science at the University of Chicago.
Leslie Valiant, combines his knowledge on computer science, machine learning and biological evolution to approach a scientific question: What can be automated?
The 2017 IEEE ICDM 10-Year Highest-Impact Paper Award was given to Yifan Hu, Yehuda Koren and Chris Volinsky for their paper "Collaborative Filtering for Implicit Feedback Datasets." The Outstanding Service Award was given to Hui Xiong, professor in the management science and information systems department at Rutgers, the State University of New Jersey.
For questions regarding the conference, please email the conference chairs at icdm2018chairs@gmail.com.
---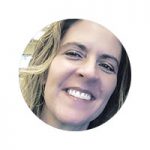 About Lori Cameron
Lori Cameron is a Senior Writer for the IEEE Computer Society and currently writes regular features the CS website and publications. Contact her at l.cameron@computer.org. Follow her on LinkedIn.