Let the (Video) Games Begin! Student Developers of Next-Gen Gaming Compete for IEEE GameSIG Cup 2018
By Michael Martinez
Orange, California—It's Southern California's top competition for college students building the next generation of gaming: IEEE GameSIG 2018 showcased this month the top universities vying for prizes—and praises—from game industry judges.
The 7th Annual IEEE GameSIG Intercollegiate Computer Game Showcase, co-sponsored by IEEE Computer Society, featured big-screen demonstrations of the students' computer games before a panel of judges. At times, the banter between judges and students evoked a reality show that was part American Idol, part Shark Tank.
The routine was simple: Each college team, with as many as 10 members, had five minutes to narrate a video that served as a "marketing pitch" or "movie trailer" for their game. In some cases, students donned VR goggles to show the virtual reality game was played.
Then the judges offered five minutes of questions and suggestions. The competition, which attracted more than 150 attendees, was held at Chapman University in Orange, California, on May 5.
In all, it was a rollicking event for the teams from University of Southern California; University of California, Irvine; California State University, Long Beach; Chapman University; Santa Ana College; and Laguna College of Art and Design.
Here are the winners and highlights of the event—along with videos of the student-developed games.
First place: Winners of the IEEE GameSIG Cup 2018
Bragging rights for owning the 2018 GameSIG Cup went to the team from University of California, Irvine: Christopher Ayuso, Mengfan Wang, Pafoua Fang, and Dong Phan.
There was a student drum roll, of sorts, as the winner was announced:
During the judging, one panelist complimented the UC Irvine team's presentation.
"Art is impressive. What's lacking before you ship?" he asked.
We need a level editor, a team member replied.
But the judge interjected: "Get this on market—on Apple!"
Their Sky Farm game is "a turned-based puzzle game where the player must navigate their way through obstacles using time travel and pickup items," the team said in its entry:
Second place and winner of People's Choice Award
As it turned out, the second place winner was also the winner of the People's Choice Award, which is the prize based on a popularity vote by event attendees.
That dual winner was the team from California State University, Long Beach: Ken Miller, Ruben Sanchez, Nathan Xa, Stanley Ung, Juan Alvarez, Sarah Cho, Chi Ngo, Jonathan West, Daniel Ramos, Katrina Yi.
During the judging, one panelist told the team: "Cool game, but how are you going to monetize?"
"Google Play," a team leader told the judges.
Their video game is called Reinvent the Wheel:
Third place winner of 2018 GameSIG
A team made up of students from the University of Southern California and Laguna College of Art and Design took third place.
Their game was among the few virtual reality offerings, and one team member used VR goggles to demonstrate the Guitar Hero-inspired game, called Super Nova, in which the player experiences a virtual rap battle with a non-player character (NPC) friend in front of a corner barbershop. The rap battle has two modes: A defense mode to block raps and an offense mode to rap, the team said.
The third place winners were Andrew Barnes of LCAD and Xueqing Liu and Ruoyu Wang, both of USC.
Technical Achievement Award of 2018 GameSIG
The judges also distributed a technical achievement award, and the winner was William Corrin III of Chapman University.
In his presentation to the panel, Corrin said he single-handedly developed the game, and though he had trouble with big screen interfaces in presenting the entire imagery of his game, the judges were impressed with the ambition of his game, called RGB.
"How do you handle searchablility for the game?" a judge asked, referring to how RGB—red, green, blue—is a common phrase.
Though he personally liked the initials, Corrin said he's open to changing the name.
RGB is a "a 3D puzzle-platformer where you control three different elemental characters and use their abilities to solve puzzles, befriend NPCs, and platform like there's no tomorrow in order to defeat the evil Lord Murke," Corrin wrote in his contest entry.
Artistic Achievement Award of 2018 GameSIG
The Artistic Achievement Award went to a game called When the Moon Rises, developed Chapman University students Alec Reyerson, Andrew Krager, Carissa Smith, Dylan Bowman, Madison Chapman, and Rabah Habiss.
When the moon rises in the game, the player must save the town of Raven's Ridge from a monster infestation brought on by mysterious cosmic magic.
"So adorably beautiful," one judge remarked.
"This game lets you set your own pace," said a leader of the student team, who called themselves Dogs on the Moon.
Accessibility Award of 2018 GameSIG
GameSIG Judge Brandii Grace, who was chief creative officer and co-founder of Versus Gaming Network, told the audience she is the mother of a special needs child and cited how pleased she was with the Hive Armada game developed by another team from Chapman University.
Other judges agreed, and they gave the Accessibility Award to the Chapman team: Kara Mendez, Perry Sidler, Miguel Gotao, Chad Johnson, Ryan Britton, and Marc Karam.
The judges liked how the student developers included color-blind modes.
"Hive Armada is a virtual-reality bullet hell shooter where players control a gunship attached to the controller, facing off against a multitude of enemy drones across multiples waves of unique challenges, all while collecting in game iridium to buy more unlockable weapons and ship skins," the students wrote in their game summary.
ACM Award winner of 2018 GameSIG
Students Pedro Vega and Christian Donjuan of Santa Ana College won the ACM Award for the simulation of a human ecosystem in their game called Residuum, which features "a post apocalyptic open world game where you can play as any character and develop them into heroes, villains, workers and much more."
The judges
Lest we not forget, here's a full list of the volunteer judges: Brandii Grace, co-founder of Versus Gaming Network; Bill Fisher, owner of Quicksilver Software; Jean-Eric Khalife product manager of Riot Games; Curtiss Murphy, technical director of MobilityWare; Paul Nurminen, CEO of White Flag Computing.
The judges energetically questioned the student developers—and frequently complimented their achievement. All judges volunteered their time.
Master of ceremonies Phil Adam of Adam Production and timekeeper Michael Fahy, associate dean and chief technology officer at Chapman, ensured the competition advanced at a entertaining pace, all under deadline.
Read the full list of student entries to the 2018 IEEE GameSIG Showcase and see their videos.
---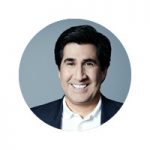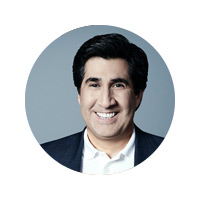 About Michael Martinez
Michael Martinez, the editor of the Computer Society's Computer.Org website and its social media, has covered technology as well as global events while on the staff at CNN, Tribune Co. (based at the Los Angeles Times), and the Washington Post. He welcomes email feedback, and you can also follow him on LinkedIn.