With Industry Sponsors Like Microsoft and Intel, Micro-52 Plans for Record Attendance Again This Year As the Premier Conference for Microarchitecture Innovations
By Lori Cameron
While industry develops more secure and cost-effective computer microsystems for a global market, innovators are working on truly mind-boggling technology—DNA computer chips with exponentially higher storage capacity than standard chips, sensors injected into the bloodstream to monitor health, and quantum computing with the potential to vastly outperform today's fastest supercomputers.
The future of microcomputing will fundamentally change the way people interact with technology.
A wealth of information on these insights and many other topics awaits industry professionals at the 52nd International Symposium on Microarchitecture (MICRO-52) to be held October 12-16, 2019 in Columbus, Ohio.
Consider these developing areas of microarchitecture that were identified in research by thought leaders and were deemed the best papers by their peers at last year's conference:
Application-specific acceleration.
System and processor design.
Security against side channel attacks and defenses.
Memory and network infrastructure.
Energy storage capacity.
Latency and energy.
The conference represents an opportunity to bring researchers and industry designers together to better exchange the latest developments about compilers, chips, and other innovative techniques for advanced computing and communication systems. The symposium is the premier forum for presenting, discussing, and debating microarchitecture innovations.
Interested in learning more about our conferences? Check out our more than 200 annual events.
"The MICRO community has enjoyed a close interaction between academic researchers and industrial designers, and we aim to continue this tradition at MICRO-52," organizers said.
On the heels of record-breaking attendance at last year's gathering in Japan, MICRO-52 coordinators are preparing for more exciting events and higher participation at this year's stateside conference. Already, industry presence will be significant with corporate sponsors such as Microsoft, Arm, IBM, Intel, and Samsung.
If you want to learn more about the Computer Society's doings, sign up for our INSIDER newsletter.
MICRO-52 will be held at two connected venues:
Visit the MICRO-52 conference website for more information. The chance to register is coming soon.
Highlights from the 2018 conference
The 51st Annual IEEE/ACM International Symposium on Microarchitecture (Micro-51) saw blockbuster attendance last year, posting its largest turnout ever with 706 participants, who all gathered in Fukuoka City, Japan.
Here are a few photos of the 2018 event, in case you missed it.
---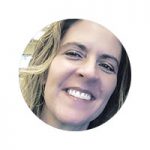 About Lori Cameron
Lori Cameron is Senior Writer for IEEE Computer Society publications and digital media platforms with over 20 years extensive technical writing experience. She is a part-time English professor and winner of two 2018 LA Press Club Awards. Contact her at l.cameron@computer.org. Follow her on LinkedIn.