Semantic computing is the driving force behind a human-centered, decentralized internet, a revolution known as Web 3.0. Natural language, blockchain technology, multi-modal interfaces, and other tools will have a major impact on the way information is processed and exchanged across numerous industries including biomedicine, healthcare, manufacturing, engineering, education, finance, entertainment, business, and science.
The 14th IEEE International Conference on Semantic Computing (ICSC2020) is strategically positioned to address semantic computing's pressing challenges as well as advance the state of the art and practice of semantic computing, identify emerging research topics, and define the future. The conference particularly welcomes the interdisciplinary research driving the ultimate success of semantic computing.
ICSC 2020 will be held February 3-5, 2020, at the Hyatt Regency Mission Bay Spa and Marina in San Diego, California. Register today!
Related: Interested in learning more about our conferences? Check out our more than 200 annual events.
Exclusive Interview with David Ostrowski, General Co-Chair of ICSC 2020
David Ostrowski has over 25 years of professional experience in software development between the areas of manufacturing simulation, analytical modeling, agent-based modeling, database, and real-time data acquisition. He currently works in the Research and Advanced Engineering Department at the Ford Research and Innovation Center in Dearborn, Michigan as a technical expert with specialty in software engineering, manufacturing simulation, and financial analytics.
We asked Ostrowski to share his insights on what ICSC 2020 attendees have in store at the next conference.
Can you reveal the areas of tech that will be most profoundly impacted by semantic computing?
Ostrowski: I think blockchain technology can be impacted most profoundly by semantic computing—which can occur when the research community and industry realize the similarities between the two and how intelligent agents show the most potential for being manifested through the implementation of smart contracts.
What are the biggest challenges driving innovation in semantic computing?
Ostrowski: The biggest challenge involves practical examples. Semantic computing needs to be packaged better and directly implemented into mobile apps and other platforms to get people more comfortable using it directly. The challenge is interoperability in distributed environments. The technology can support it, but there are not enough applications that support semantics without a lot of configuration.
Which semantic computing challenges will be specifically addressed at next year's conference?
Ostrowski: Hopefully, we can close the gap between applications so that they can communicate with each other in an automated fashion. We are still using browsers which can be seen as an "admission of guilt" that semantics is still a very complicated task. While it appears easy, we are still decades away from applications that were promised long ago.
Which top industries will be most affected by innovations in semantic computing over the next five years?
Ostrowski: I think every industry can benefit. One might be able to draw parallels between 'trust' and 'proof' that is provided by blockchain and draw a number of parallels to semantic computing—or, if one is creative enough, one can see opportunities for blockchain to actually fuel semantic computing and realize the promise of Tim Berners-Lee's semantic web (Web 3.0).
How has semantic computing innovations, especially the kind presented in ICSC proceedings, been applied or adopted by different industries in recent years?
Ostrowski: I think the Department of Defense has been one of the most enthusiastic supporters in recent years as they have been extremely ambitious to include semantics in their IT plans.
Is there anything you want to add about the relationship between ICSC and its industry participants?
Ostrowski: I think ICSC has been very pragmatic in its approach and has been very welcoming to industry and working hard to bridge between research and industry.
Related: Want to stay up-to-date on conferences aligned with your professional interests? Sign up for conference alerts.
ICSC 2020 Technical Program: Browse a Treasure Trove of Relevant Topics and Find Those Best Suited for You
The technical program of ICSC 2020 will consist of invited talks, paper presentations, and panel discussions on semantic computing. Take a look. Which ones interest you?
Content Analysis (from contents to semantics)
structured data
image and video
audio and speech
user-generated content
big data
natural language
deep learning
Description and Integration (of data and services)
semantics description languages
ontology integration
interoperability
Use of Semantics in IT Applications
multimedia
IoT
cloud computing
SDN
wearable computing
mobile computing
search engines
question answering
robotics
web services
security and privacy
Use of Semantics in Interdisciplinary Applications including Industry Applications
biomedicine
healthcare
manufacturing
engineering
education
finance
entertainment
business
science
humanity
Interface
natural language
multi-modal
conversational agents
The Venue: Hyatt Regency Mission Bay Spa and Marina, San Diego
The 14th IEEE International Conference on Semantic Computing (ICSC2020) will be held at the Hyatt Regency Mission Bay Spa and Marina. Located right along the waterfront, guests will enjoy 360° views of the Pacific Ocean, Mission Beach, and the downtown San Diego skyline.
The Mission Bay hotel offers waterfront dining, a contemporary poolside lounge, full-service marina, and eco-friendly spa. Book your reservation soon!
---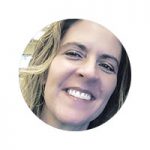 About Lori Cameron
Lori Cameron is Senior Writer for IEEE Computer Society publications and digital media platforms with over 20 years of technical writing experience. She is a part-time English professor and winner of two 2018 LA Press Club Awards. Contact her at l.cameron@computer.org. Follow her on LinkedIn.