How Business, Healthcare, and Government Can Leverage a Data Visualization Market Now Approaching $4.5 Billion
By Lori Cameron
As the global visualization market soars to $4.5 billion by 2025, innovators are working diligently to develop solutions able to handle the sheer volume and complexity of data now being generated by billions of devices everywhere—especially in business, healthcare, and government.
To meet industry's growing demand for large-scale data visualization, the IEEE Visualization Conference (VIS 2019) welcomes international practitioners and researchers ready to exchange their expertise on visualization tools and technology.
VIS 2019 is the premier forum for advances in theory, methods, and applications of visualization and visual analytics—delivering valuable information and insider knowledge to decision-makers in every industry around the globe. This year's conference will be held on 20-22 October in Vancouver, Canada.
Related: Like what you are reading? Register today for VIS 2019!
Exclusive Preview of the IEEE Visualization Conference (VIS 2019) with Brian Fisher of Simon Fraser University
In an exclusive interview, executive committee member, Brian Fisher of SFU, reveals his insights on visualization tech and what this year's VIS conference offers industry leaders who want to stay ahead of the curve.
Q: What are the major challenges facing industry?
Fisher: Visualization environments are being used to support planning and operational management in an increasing number of application areas. Visualization system designers need to know how to build visualization and interaction to support expert human reasoning in these applications.
In many application areas, decision-making must include human reasoning about ethics and governance, inclusivity, and human values as well as data analytics. Perspectives on ethics and inclusivity differ among stakeholders, and visualization applications must reflect this diversity.
Related: Interested in learning more about our conferences? Check out our more than 200 annual events.
Q: How will VIS 2019 meet these challenges?
Fisher: Attendees can take a deep dive into the latest problem-solving innovations in data visualization:
Interactive visualization systems that are designed and evaluated in an increasingly broad set of application domains and tasks.
Numerous interactive visualizations designed specifically to support mixed-initiative human/AI analysis.
How the needs of diverse users, tasks, datasets, and organizations are being met by interdisciplinary teams, including perspectives from vision science, cognitive science, and business.
Q: What will be of special interest to industry practitioners?
Fisher: We hope that industry folks are interested in coming to learn some new approaches that they can use in their applications.  We have tutorials that focus on toolkits and methods
Others focus on design and testing of visualizations, something our freelancers are interested in:
Q: What industries will be most affected by viz tech innovations over the next five years?
Fisher: Business analytics will continue to be a key area.
We foresee an increase of applications for the benefit of society such as health, safety, and responsive government. These new applications will need visualizations that are tailor-made for the data, situations, and expertise of their decision-makers and stakeholders.
Q: What visualization systems presented at VIS have been adopted by industry?
Fisher: The VIS conference has featured research on systems/toolkits such as D3, Vega, and Tableau that have been widely adopted in industry. Participants have also presented work on healthcare and biological visualization related to electronic health record systems. Still more have shared their ideas and expertise in developing pixel-based techniques.
Q: What additional benefits and initiatives can industry participants can learn about?
Fisher: We are increasingly seeing participation from commercial and government organizations that use visualization in planning and operations and are interested in new approaches to doing that.
With our new Visualization In Practice (VIP) and Application Spotlights initiatives, VIS is actively seeking engagement from application stakeholders. We have ongoing application events in Visual Analytics in Healthcare, Visualization in Data Science, Large Data Analysis, Visualization for Cybersecurity (VizSec) and BioVis.
VIS has traditionally welcomed colleagues from government laboratories and commercial developers of visualization and analytic software. These participants include developers of general-purpose analysis solutions for diverse applications and custom development of focused solutions for specific users, datasets, and analysis tasks.
A full professor at Simon Fraser University, Brian Fisher is also an affiliate professor in computer science at the University of British Columbia (UBC) and associate director for its Media And Graphics Interdisciplinary Centre (MAGIC).
Related: To stay abreast of our annual events, sign up for conference alerts.
Keynote Speakers Emphasize Visualization Literacy & the Failure of Visualization in the Humanities
VIS 2019 will feature two of the most innovative minds in the field to give keynote addresses: Katy Börner, founding director of the Cyberinfrastructure for Network Science Center at Indiana University, and Johanna Drucker, Breslauer Professor of Bibliographical Studies in the Department of Information Studies at the University of California, Los Angeles (UCLA).
UCLA's Katy Börner on data visualization literacy—definitions, frameworks, exercises, assessments
Current data visualization literacy (DVL) definitions and frameworks are not comprehensive enough to guide the design of DVL teaching and assessment. In this address, Börner will introduce a data visualization literacy framework (DVL-FW) that was specifically developed to define, teach, and assess DVL.
Katy Börner's achievements in data analysis and visualization techniques have earned her many prestigious titles:
Core Faculty of Cognitive Science, Research Affiliate of the Center for Complex Networks and Systems Research and Biocomplexity Institute
Founding Director of the Cyberinfrastructure for Network Science Center at Indiana University in Bloomington, IN
Visiting Professor at the Royal Netherlands Academy of Arts and Sciences (KNAW) in The Netherlands Curator of the global Places & Spaces: Mapping Science exhibit.
Johanna Drucker on data visualization in the humanities
"The humanities, in adopting visualizations from empirically-based fields, have failed to develop methods that engage with the interpretative aspects of its own discourse," says Drucker.
Using three case studies—one from news narratives, one from mixed historical chronologies, one from imagined crisis scenarios—Drucker argues for the development of visualizations capable of showing variable timescales, comparative chronology, and partial and unfolding temporalities.
Johanna Drucker is internationally known for her work in the history of graphic design, typography, experimental poetry, fine art, and digital humanities.  She is currently working on a database memoir, ALL, and the online Museum of Writing in collaboration with University College London and King's College.
The Venue: Vancouver Canada, the "Hollywood North"
VIS 2019 will be held in Vancouver, a city known for its snow-capped mountains, technology, and fresh seafood. All conference events for VIS 2019 will be held in the Vancouver Convention Centre—located on the waterfront in the core of Vancouver's downtown.
Conference accommodations are at the Pinnacle Hotel Harbourfront, located in the Coal Harbour neighborhood of downtown Vancouver, just two blocks from the city's famous Seawall and the Vancouver Convention Centre. It is within walking distance of all of downtown Vancouver's top attractions including Stanley Park, Gastown, and the Granville Street Entertainment District.
VIS 2019 attendees will be proud to visit the Vancouver Convention Centre with its use of energy-efficient "green" technology. At its harbor front location, the Vancouver Convention Centre offers a total of 466,500 square feet of meeting, exhibition, ballroom, and plenary theater space. The Centre offers first-class cuisine, the most advanced technology, and an exceptional sustainability mandate.
---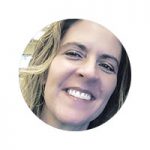 About Lori Cameron
Lori Cameron is Senior Writer for IEEE Computer Society publications and digital media platforms with over 20 years technical writing experience. She is a part-time English professor and winner of two 2018 LA Press Club Awards. Contact her at l.cameron@computer.org. Follow her on LinkedIn.