A multimedia revolution is underway that will fundamentally change the way we interact with technology.
Increasingly, consumers are opting for streaming services over cable, voice interfaces over touch, and video games as bonafide sporting events, not just recreational activities. The new technology generated by these trends is building a combined entertainment and smart tech market climbing into the trillions of dollars.
The 21st IEEE International Symposium on Multimedia (ISM2019) has positioned itself as the flagship conference of the IEEE Technical Committee on Multimedia (TCMC). Participants will join an international forum for researchers devoted to exchanging information regarding advances in multimedia state of the art, identifying the emerging research topics, and defining the future of multimedia computing.
Related: Interested in learning more about our conferences? Check out our more than 200 annual events.
ISM 2019 gives you access to information you can't find anywhere else, including cutting-edge advances in the presentation, integration, and computation of media—text, image, graphics, audio, video, social data, and data collected from various sensors using computing techniques.
ISM2019 puts all of these innovations at your fingertips.
Exclusive Interview with Max Mühlhäuser, General Co-Chair of ISM 2019
Prof. Dr. Max Mühlhäuser is head of the Telecooperation Lab at Technische Universität Darmstadt, Informatics Dept. His lab conducts research on smart ubiquitous computing environments for the 'pervasive Future Internet' in three research fields: middleware and large network infrastructures, novel multimodal interaction concepts, and human protection in ubiquitous computing (privacy, trust, & civil security).
We asked Mühlhäuser to share his insights on what ISM 2019 attendees have in store at the conference.
What are three benefits attendees of the ISM Conference can expect this year?
Mühlhäuser: First, as to the conference theme, it is important to understand that multimedia is by far not just a synonym for computer-assisted audio and video: multimedia stands for any form in which computing meets human perception – hence, this theme will always be fast-evolving and highly important.
Second, I would like to highlight ISM's specific format. More than other scientific conferences, ISM has a tradition of mixing accepted research papers with outstanding invited keynote talks. While the former allow attendees to peek into the forefront of research, the keynotes tend to provide a concise assessment of the achievements and challenges in a broader sub-area of multimedia.
Last, since ISM keeps a manageable size, it remains easy to interact personally with the experts.
What got you personally interested in multimedia technology?
Mühlhäuser: My early interest in computer networks concerned software engineering for distributed systems, ranging from design and specification support via programming and simulation to debugging and testing. Soon, *multimedia* became feasible due to advancements in computer hardware– and in peripherals: think of the late laser disk, a clumsy predecessor of today's DVDs and BDs. Multimedia grabbed my immediate attention since numerous problems arose from the interest to enable it in a distributed manner. Almost at the same time, e-learning became my favorite application field since I saw the great potential of distributed multimedia for this domain, given the challenges of global education and of the knowledge society. I believe that technology has come a long way with respect to e-learning, but we are still far from mastering the challenges of technology-supported education and knowledge work.
What was one of the key developments that came with multimedia and the advent of pervasive devices?
Mühlhäuser: From my experience in multimedia and e-learning, it was obvious to me that human-computer interaction would be key to the success of ubiquitous computing. Simply extrapolating the keyboard-mouse-monitor based interaction paradigm to a future where tens, hundreds, or thousands of computers would surround an individual –  what a nightmare! This threat of a dystopia made us work on implicit and tangible interaction, hybrid cyber-physical knowledge work, novel mobile and workspace interaction, augmented and virtual reality, and custom 3D printed interaction – HCI became our "new multimedia."
Related: Want to stay up-to-date on conferences aligned with your professional interests? Sign up for conference alerts.
ISM 2019 Technical Program: Browse a Treasure Trove of Important Topics and Find Those Best Suited for You
The technical program of ISM2019 will consist of invited talks, paper presentations, and panel discussions. Take a look. Which ones interest you?
Systems and Architectures
Mobile multimedia systems and services
Pervasive and interactive media systems including mobile systems, pervasive gaming, and digital TV
Multimedia data in the Cloud
GPU-based multimedia architectures and systems
Software development framework using multimedia techniques
Communications and Streaming
Multimedia networking and QoS
Mobile audio/video streaming
Wireless broadcasting and streaming
Scalable streaming
Peer-to-peer media systems and streaming
Sensor networks
Internet telephony technologies and systems
Video teleconferencing
Multimedia Interfaces
Information visualization and interactive systems
Multimodal user interfaces: design, engineering, modality-abstractions, etc.
Tools for media authoring, analyzing, editing, browsing, and navigation
Intelligent agents for content creation, distribution, and analysis
Novel interfaces for multimedia: touch, tangible, wearable, virtual, 3D, etc.
User interfaces for mobile devices
Media Coding, Processing, and Quality Measurement
Signal processing including audio, video, image processing, and coding
Coding standards
Scalable and Multi-view coding
Multi-resolution or super-resolution algorithms
Maintenance of perceptual quality with further compression
Developing novel quality measures
Multimedia Security and Forensics
Data security including digital watermarks and encryption
Copyright issues for multimedia data
Surveillance and monitoring methods
Face detection and recognition algorithms
Human behavior analysis from motion images/videos
Multimedia-based computer forensics (e.g., crime scene investigation, user profiling)
Multimedia Captchas, including attacks and counter-attacks
On forensic use of biometrics
Data hiding, stenography, and steganalysis
Trust and privacy issues in media systems
Content Understanding, Modeling, Management, and Retrieval
Media meta-modeling techniques
Storage systems, databases, and retrieval
Data segmentation
Image, audio, video, genre clustering & classification
Video summarization and story generation
Speaker identification, recognition, and location
Object, event, emotion, text detection and recognition
Mosaic, video panorama and background generation
Media semantics, ontologies, annotation, concept detection, and learning
Personalization and user preferences
3D and depth information
Viewer perception, emotion analysis, and visual attention
Multimedia datasets and open-source code for research
Multimedia recommender systems
Fake multimedia detection
Mobile Media
Mobile and location-based media techniques
Mobile visual search
Social networks for mobile users
Augmented reality for mobile users
Content delivery in mobile networks (e.g., 3G, 4G, and future 5G)
Mobile applications
Applications
Big data
3D data: graphics, displays, sound, broadcasting, interfaces
Media composition and production: capture, authoring, digital art, animations, etc.
Gaming
Virtual and augmented reality
Robotics
Media interfaces for the Web
Media in social network analysis
Rich media enabled E-commerce and E-shopping
Media systems for handicapped
Collaborative systems
Interdisciplinary media applications: Bioinformatics, Transportation systems, Wild-life monitoring and analysis, etc.
Deep learning of multimedia data
The Venue – Wyndham San Diego Bayside
The Wyndham San Diego Bayside hotel is located right on North San Diego Bay, across from cruise ship terminals and an easy walk to attractions such as the USS Midway and Seaport Village. Some of the 600 rooms have balconies with water views, and all have coffeemakers and modern, somewhat corporate decor. Amenities include a heated outdoor pool, gym, and Ruth's Chris Steak House attached to the hotel. Read more at "hotel tell-all" Oyster.com.
San Diego is known for its great weather and miles of sandy beaches. It is one of the best tourist destinations worldwide. Its top attractions include Balboa Park, the San Diego Zoo, Sea World, and the USS Midway Museum. Come to the conference early or stay late to enjoy any one of these unique experiences.
---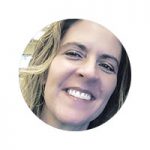 About Lori Cameron
Lori Cameron is Senior Writer for IEEE Computer Society publications and digital media platforms with over 20 years technical writing experience. She is a part-time English professor and winner of two 2018 LA Press Club Awards. Contact her at l.cameron@computer.org. Follow her on LinkedIn.