Data Analysis, Deep Learning, Genetics, and Pharmaceuticals Drive Innovation in Bioinformatics and Biomedicine
By Lori Cameron
Experts say that the global bioinformatics market is projected to top $18 billion by 2025—driven primarily by an increased need for integrated medical data, genetics research, protein sequencing, and drug development.
However, progress is hampered by outdated data formats, a shortage of personnel, and a lack of user-friendly, affordable tools.
Leading the global conversation on the research and innovation to remove these roadblocks is the IEEE International Conference on Bioinformatics and Biomedicine (BIBM), which has established itself as the premier research conference on bioinformatics and biomedicine.
The 2019 IEEE International Conference on Bioinformatics and Biomedicine (IEEE BIBM 2019) brings together academic and industrial scientists from multiple fields including computer science, biology, chemistry, medicine, mathematics, and statistics.
Related: Interested in learning more about our conferences? Check out our more than 200 annual events.
Register today for the IEEE BIBM 2019 conference to be held November 18-21 in San Diego, California.
Exclusive Interview with Xiaohua Tony Hu, Steering Committee Chair of BIBM 2019
We asked BIBM steering committee chair, Xiaohua Tony Hu of Drexel University, about what attendees can expect from this year's BIBM conference. Here's what he has to say.
What important bioinformatics and biomedicine challenges will participants see addressed at this year's conference?
Hu: With the development of new bio-techniques and high-throughput devices, Large amounts of biodata generated from the industry in the bioinformatics and biomedicine far outpace the capability of domain experts to analyze and mine these data to make better decisions. The big volume, various data types (sequence, 2D, 3D, image, text data such as clinical records, high dimensional) creates a big challenge to develop highly efficient and effective tools and methods to help domain experts in the biomedical and bioinformatics area.
What are some of the more specific challenges associated with data analysis?
Hu: Some of the more granular challenges for bioinformatics and biomedicine are high-dimensional data analysis, diversity of data type, complex links among data, potential correlations, complex systems, and so on.
Related: We hold 200+ conferences every year. Sign up for conference alerts.
Which top industries will be most affected by innovations in bioinformatics and biomedicine over the next five years?
Hu: The key industries that will be most impacted will be pharmaceutical companies, healthcare management companies, medical institutes, and hospitals.
What else can you add about the relationship between BIBM and its participants?
Hu: The BIBM conference is one event that enjoys almost as many participants from industry as from academia. Collaboration opportunities are rich.
Keynote Speakers Discuss New Developments in Biomedical Artificial Intelligence, Molecular Biology, and Cancer Research
In her address "Artificial Intelligence for Public Health," Kristin P. Bennett of Rensselaer Polytechnic Institute examines artificial intelligence approaches for extracting actionable insights from health care data in order to improve public health. Our goal is to simultaneously identify subpopulations with distinct health risks and health trajectories and find the distinct risk factors or determinants associated with each subpopulation.
In his talk "Bioinformatics: a Servant or the Queen of Molecular Biology?" Pavel A. Pevzner of UC, San Diego argues that, while some experimental biologists view bioinformatics as a servant, it is rapidly turning into the queen of molecular biology. Pevzner illustrates this view by showing how recent computational developments brought down biological dogmas that remained unchallenged for at least three decades.
In his presentation "Maintaining Intracellular Acid-Base Homeostasis is Probably at the Core of Cancer Formation, Progression and Metastasis," Ying Xu of the University of Georgia will present some of his team's recent discoveries made through mining and modeling omic data (technologies that explore various types of molecules that make up the cells of an organism) of tens of thousands of samples of cancer tissues and inflammatory diseases. Xu has demonstrated that the cancer cells of at least 16 most prevalent cancer types all harbor Fenton Reactions: Fe2+ + H2O2 -> Fe3+ + ∙OH + OH- in their cytosols and mitochondria.
BIBM 2019: Browse a Treasure Trove of Important Topics and Find Those Best Suited for You
Bioinformatics and biomedicine technology, especially the kind presented in BIBM proceedings, has been applied and adopted by different industries in recent years. Here is a rundown of the areas that will be discussed at this year's BIBM conference. Which areas interest you the most?
Related: Like what you're reading? Explore our collection of more than 50 magazines and journals.
Bioinformatics and Computational Biology of Molecular Structure, Function and Evolution
Evolution, Phylogeny, Comparative Genomics
Protein/RNA Structure, Function and Interactions
3D genome
Computational Systems Biology
Pathway Analysis
Biological Network Analysis
Interactomics
Gene Expression and Regulation
Post-translational Modifications
Alternative Splicing
Non-coding RNA Analysis
Next-Generation Sequencing and High-throughput Methods
Next-Gen Sequencing
Microarray Data Analysis
SNPs and Haplotype Analysis, GWAS, Personalized Genomics
Transcriptomics
Metabolomics
Proteomics
Epigenomics
Cheminformatics and pharmacogenomics
Cheminformatics and Computer-Aided Drug Design
Molecular Docking
Molecular Modeling
Pharmacogenomics
Cross-Cutting Computational Methods and Bioinformatics Infrastructure
Biomedical Text Mining and Ontologies
Biological Data Mining and Visualization
Computational Modeling and Data Integration
AI and Machine Learning Methods in Bioinformatics and Medical Informatics
Big Data Analytics in Biology and Medicine
High Performance Computing
Medical Informatics and Bioinformatics of Disease
Biomedical Intelligence, Clinical Data Analysis, and Electronic Health Record
Precision Medicine
Biomedical Signal/Image Analysis
Genome-Phenome Analysis
Biomarker Discovery
Pathogen bioinformatics
Healthcare Informatics
Healthcare Knowledge Representation & Reasoning
Health Data Acquisition, Analysis and Mining
Healthcare Information Systems
Consumer Informatics
Clinical Decision Support and Informatics
Conference Venue – San Diego Hard Rock Hotel
BIBM 2019 is taking place at the Hard Rock Hotel San Diego which is located in the heart of downtown San Diego and the famed Gaslamp Quarter. Book your room within the BIBM 2019 conference room block in order to receive a special reduced rate of only $189 per night (excluding taxes and fees). Book your room now before the reservation deadline while space is still available!
Reservation Cut Off deadline: Friday, October 25, 2019 at 5 pm PST. Click here to make your hotel reservation.
---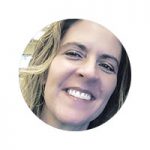 About Lori Cameron
Lori Cameron is Senior Writer for IEEE Computer Society publications and digital media platforms with over 20 years of technical writing experience. She is a part-time English professor and winner of two 2018 LA Press Club Awards. Contact her at l.cameron@computer.org. Follow her on LinkedIn.