Software 2.0: How AI and Deep Learning Will Soon Write Code. This Automated Software Revolution Will Take Center Stage at ASE 2019.
By Lori Cameron
Financial analysts expect the global marketing automation market size to double in the next five years.
The driving force behind it is called "Software 2.0," an explosive transition from human-coded software to software that literally writes itself.
Humans will no longer write code to solve problems. They will create algorithms that will write code to solve problems.
The job of programmer will change in a fundamental way.
This new generation of software development will be much more complex, relying heavily on strong innovations in deep learning and artificial intelligence.
Developers are already working hard to develop a brand new body of tools to feed the 2.0 revolution. Software 1.0 is replete with thousands of automation and testing tools that Software 2.0 just doesn't have yet.
The work is in its infancy but creating a flurry of excitement and activity among researchers. Innovations proliferate daily. And many of these international researchers in software automation will be converging on San Diego, CA, 11-15 November 2019, to attend the IEEE/ACM International Conference on Automated Software Engineering (ASE 2019) to share their work.
Related: Interested in learning more about this conference? Check out ASE2019.
Thomas Zimmerman, general chair of ASE 2019 and senior researcher at Microsoft Research, says of Software 2.0, "While this transition allows us to build more powerful software, it also increases the complexity and introduces a whole new aspect of quality assurance."
Read our exclusive interview with Zimmerman below for an insider's take on the latest innovations in automated software.
And be sure to attend the IEEE/ACM International Conference on Automated Software Engineering (ASE 2019) where you will learn all about the latest 2.0 innovations, exclusive 2.0 automation and software tools, and three never-seen-before 2.0 research tracks.
Related: Interested in learning more about our conferences? Check out our more than 200 annual events.
3 Brand New Tracks at ASE 2019 Designed to Strengthen Software 2.0 and Automated Software Engineering Research
In addition to the regular submission tracks, ASE 2019 has several new tracks that attendees can experience for the first time:
The ACM Student Research Competition comes to ASE for the first time! It offers undergraduate and graduate students a unique forum to showcase their research, exchange ideas, and improve their communication skills while competing for prizes.
The Industry Showcase solicits talk proposals that present practitioner-oriented topics and are relevant and interesting to both industrial and academic attendees.
The Late-Breaking Results track provides a venue to get early feedback on research before having to evaluate or even build a tool, idea, algorithm, experiment.
Register today to gain exclusive, up-to-the-minute access to all the latest developments in ASE technology. This year's conference will be held in San Diego from November 11 to 15, 2019.
Exclusive Interview with Thomas Zimmerman, General Chair of ASE 2019 and Senior Researcher at Microsoft Research
Can you outline the major challenges that industry now faces in automated software engineering (ASE)?
Zimmerman: One of the challenges that software engineering is facing right now is the transition to Artificial Intelligence (AI)-infused software. What in the past required someone to write many lines of code to implement or simply was impossible, can now be achieved with AI models such as deep learning. This is sometimes also referred to as Software 2.0. While this transition allows us to build more powerful software, it also increases the complexity and introduces a whole new aspect of quality assurance.
What important ASE challenges will industry leaders see addressed at this year's ASE conference?
Zimmerman: The conference has a strong focus on AI. We have events on deep learning, explainable AI, and software engineering. Another focus of ASE is automation and software tools that help developers be more productive, find and fix bugs faster, and improve the quality and reliability of software. At the main conference, we have 120+ technical presentations and 30+ automated tools for software engineering.
Related: Want to learn more about the accomplishments, activities, and innovations of our members? Subscribe to the INSIDER newsletter.
Which top industries will be most affected by innovations in ASE over the next five years?
Zimmerman: Literally every industry. As Marc Andreessen famously said, "Software is eating the world."
How has automated software engineering technology, especially the kind presented in ASE proceedings, been applied or adopted by different industries in recent years? What's been the pace?
Zimmerman: The technology presented at ASE has been applied in the entire software industry to improve testing, verification, and validation of software.
Is there anything you want to add about the relationship between ASE and industry participants?
Zimmerman: ASE is a great conference for industry participants. We have an industry showcase that highlights work from different companies. The tool demos are a great way for industry participants to get their hands on the latest research technology. ASE is also great for recruiting because the smartest students in software engineering are among the attendees.
Follow our Facebook page and Twitter account (@ASEconf2019) to stay connected. We will post all ASE updates on social media.
Also, meet our new friends and conference mascots this year! Nova and Vector can't wait to see you in beautiful San Diego!
Venue: Hilton San Diego Mission Valley
The conference will take place at the Hilton San Diego Mission Valley. Located in the center of sunny San Diego, the Hilton San Diego Mission Valley hotel is minutes away from San Diego International Airport, the San Diego Zoo, Balboa Park, Mission Bay and Beaches, SeaWorld® San Diego, Old Town, iconic craft breweries and many other popular destinations.
The conference room rate at the hotel is $149 per night and includes free Wi-Fi and breakfast.
You may make your reservations online or by calling 1-800-682-6099 and mentioning you are with group code "AS2." The cut-off date for the room block is Thursday, October 10, 2019. Make your reservations early in case the room block sells out.
Related: Sign up for conference alerts.
Why stay at the conference hotel?
The hotel is the center of conference activity, allowing you quick access to conference programs, functions, and networking opportunities with other attendees. Staying at the conference hotel will also increase your chance of social encounters with other attendees.
We hope that the low, negotiated room rate is an added incentive to stay at the conference hotel. The conference hotel rate of $149 per night is the lowest rate available to the public. The conference hotel rate includes free Wi-Fi and breakfast.
If you wish to arrive early or depart later, you can enjoy the room rate all the way from November 6 to 19, 2019.
---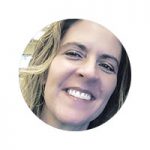 About Lori Cameron
Lori Cameron is Senior Writer for IEEE Computer Society publications and digital media platforms with over 20 years technical writing experience. She is a part-time English professor and winner of two 2018 LA Press Club Awards. Contact her at l.cameron@computer.org. Follow her on LinkedIn.