William D. Gropp Voted IEEE Computer Society 2021 President-Elect
This year's IEEE CS election achieved record-breaking voter turnout
LOS ALAMITOS, Calif., 29 September 2020 – William "Bill" Gropp, director of the National Center for Supercomputing Applications and the Thomas M. Siebel Chair in the Department of Computer Science at the University of Illinois at Urbana-Champaign, has been voted IEEE Computer Society (IEEE CS) 2021 president-elect (2022 president).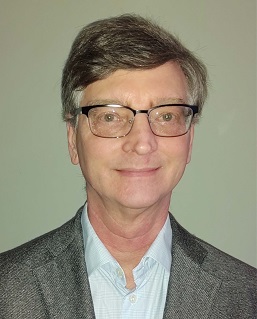 Gropp, the current IEEE CS Vice President for Technical and Conference Activities and a Board of Governors member since 2017, will serve as the 2022 IEEE CS president for a one-year term beginning 1 January 2022.
Gropp garnered 3,307 votes, compared with 3,128 votes cast for Nita Patel, P.E., who is Senior Director, Engineering at L3Harris Technologies; a director of the IEEE Foundation; a member of the IEEE Industry Engagement Committee; and a mentor for several IEEE Women in Engineering Summits.
The president oversees IEEE CS programs and operations and is a nonvoting member of most IEEE CS program boards and committees. The 2020 election had a 16.36% turnout with 6,620 ballots cast. The turnout percentage was higher than the 2019 election, which had a 15.10% turnout (5,949 ballots cast), and the 2018 election, which had a 15.37% turnout (6,430 ballots cast).
Riccardo Mariani—Vice President of Industry Safety at NVIDIA and IEEE CS first vice president chairing the IEEE CS Standards Activities Board—was re-elected first vice president with 3,890 votes. David Ebert—Associate Vice President for Research and Partnerships, the Gallogly Professor of Electrical and Computer Engineering, and director of the Data Institute for Societal Challenges at the University of Oklahoma—garnered 2,429 votes.
Fabrizio Lombardi—International Test Conference Endowed Chair at Northeastern University, IEEE CS Vice President for Publications, and member of the IEEE Nanotechnology Council—was elected second vice president with 3,528 votes. Vladimir Getov, a past IEEE CS Board of Governors member who is a professor of distributed and high-performance computing and a research group director at the University of Westminster, London, garnered 2,947 votes.
The six elected members of the Board of Governors for the term beginning 1 January 2021 are:
Jyotika Athavale– Intel Corporation (3,042 votes)
Terry Benzel – University of Southern California (2,571 votes)
Takako Hashimoto – Chiba University of Commerce (3,152 votes)
Irene Pazos Viana – Bank of Republic of Uruguay (1,996 votes)
Annette Reilly – Lockheed Martin (retired) (2,728 votes)
Deborah Silver – Rutgers, The State University of New Jersey (2,954 votes)
Results for other Board of Governors candidates:
Lieven Eeckhout – Ghent University, Belgium (1,613 votes)
Mike Hinchey – University of Limerick, Ireland(1,580 votes)
Harold Javid – Microsoft (1,294 votes)
John Johnson – Campbell Soup (1,497 votes)
Sy-Yen Kuo – National Taiwan University (1,507 votes)
Xiaowei Li – Chinese Academy of Sciences (1,152 votes)
David Lomet – Microsoft Research (1,790 votes)
San Murugesan – Western Sydney University, Australia (1,015 votes)
Erich Neuhold – University of Vienna (1,153 votes)
Dimitrios Serpanos – University of Patras (1,077 votes)
Adit Singh – Auburn University (1,434 votes)
Hironori Washizaki – Waseda University (1,911 votes)
Candidates on the ballot are selected by the IEEE CS Nominations Committee or by petition. The Nominations Committee accepts nominations from members until March of the current year and presents their nominations to the Board of Governors for final slate approval.
Results of the 2020 IEEE CS election will be published in the December issue of Computer.
About the IEEE Computer Society
The IEEE Computer Society is the world's home for computer science, engineering, and technology. A global leader in providing access to computer science research, analysis, and information, the IEEE Computer Society offers a comprehensive array of unmatched products, services, and opportunities for individuals at all stages of their professional career. Known as the premier organization that empowers the people who drive technology, the IEEE Computer Society offers international conferences, peer-reviewed publications, a unique digital library, and training programs. Visit www.computer.org for more information.