Cybersecurity: Useful Steps to Use OneDrive with Microsoft 365 Desktop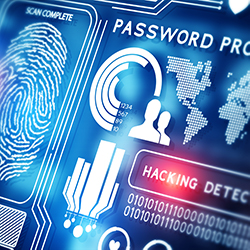 If we talk about public cloud storage services, Microsoft's OneDrive is one of the most well-known cloud services in the industry. However, countless individuals enjoy accessing the OneDrive but are unaware of it or are unsure how to utilize it. This article will discuss what OneDrive is, how to obtain it, and how to use it.
What is OneDrive?
This application is a cloud storage service that anybody with a Microsoft account can utilize. Any other cloud storage service, like Google Drive and Dropbox, lets you save things. Moreover, it includes files, images, and online videos. Also, it allows the user to access them from every device—not only your desktop or mobile—as long as you have an internet connection.
Furthermore, it has numerous advantages. One advantage is that you may save storage on your primary laptop, PC, smartphone, or iPad by offloading certain things to the cloud. You can also use it for files, images, and videos that you do not have to view regularly. In particular, media can take up a lot of storage space, so using cloud storage is a good idea.
---
Want more tech news? Subscribe to ComputingEdge Newsletter Today!
---
Useful Steps to use OneDrive with Microsoft 365 desktop
Learn how users can use Microsoft OneDrive and how it may help them collaborate more effectively. Understand how users can save, sync, and securely operate on files throughout entire devices with OneDrive in Microsoft 365.
Do Not Use Administrative Privileges.
Most malware operates with similar privileges as the active user when it is started—whether by a user unintentionally or automatically. It implies that by restricting privileges on your account, users can keep malware from causing harm to their devices.
By default, Windows utilizes User Account Control (UAC) to offer automated, detailed privilege control. It temporarily limits privileges and informs the active user whenever a program tries to make possible harmful modifications to the system. However, although UAC assists in restricting administrator users' powers, users can bypass this limitation when prompted. As an outcome to unintentionally enable malware to execute, it is slightly simple for an administrator user.
Hence, it is advised to use a non-admin account. This is for your frequent use to avoid malware infestation and other possibly disastrous modifications. You can avoid installing illegal programs and unintentionally modify system settings by utilizing a non-admin account. Also, do not keep using the accounts with admin privileges to browse the internet or read emails.
Furthermore, log in as an administrator when installing programs or performing configurations that need administrator privileges.
Raise The Level of Protection Against Malware in The Mail.
The Microsoft 365 set comes with malware security, but you may boost it by restricting attachments with file formats that are sometimes used for viruses. Watch a brief training clip or follow the steps below to improve protection against malware in the email:
Log in with your administrator account credentials at

https://protection.office.com

.

Select Policy > Anti-Malware in the Security & Compliance Center's left navigation pane, below Threat management.
Double-click the default policy to modify this company-wide policy.
Click Settings.
Select On for the Common Attachment Types Filter. In the window right below this control, the file types that are blocked are enumerated. If needed, you can add or remove file types after.
Click Save.
Use Dedicated Admin Accounts.
Admin accounts with higher privileges are used to manage your Microsoft 365 environment. For cyber thieves, and hackers these are important targets. You can only use administrator accounts for administrative purposes. Administrators should have a non-admin user account and use the administrative account to accomplish tasks related to their job function. Other suggestions include:
For administrator accounts, ensure that you enable multi-factor authentication.
Terminate any associated browsing activities and applications, including personal email accounts, before utilizing administrator accounts.
Make sure to sign out from the browsing sessions once you've finished with administrative activities.
OneDrive Encryption
You should activate encryption on your smartphones. If you are using OneDrive mobile application, it is recommended that you must activate encryption on iOS or Android gadgets. If your mobile phone is lost, taken, or if someone obtains accessibility to it, this maintains your OneDrive data safe.
Furthermore, even if you have synced your data using other sync software, such as the Itrezzo app, you can guarantee that all of your data will be safe as long as you have activated your encryption.
Disk-level File Encryption for Data Stored on Microsoft Server
All client information in Microsoft's internet service is encrypted in one and some way. At the volume level, Microsoft servers employ BitLocker to secure disk drives storing client material. The encryption of BitLocker is protecting every client's information. Those are if other procedures or controls like access control will fail, allowing illegal accessibility to disks carrying client content.
Furthermore, Microsoft internet service secures client information using Service Encryption at the apps layer to volume-level encryption. Over the top of robust encryption security, Service Encryption includes protection on rights and management solutions. It also provides the separation of Windows OS and the client data stored that such operating systems processed.
Use A Cloud Backup Solution.
Cloud backup is a system that stores data to cloud storage. However, it has other features as well. Cloud backup solution service will copy the data automatically to a storage location. It will also recover your data fast after a disaster occurs.
Moreover, you can also look for particular files and recover different versions of a backed-up file. Also, secure the information from most common dangers, like accidentally deleting brute-force attempts and malware.
Personal Vault
OneDrive Personal Vault is a secure location in OneDrive that requires strong authentication or the 2nd layer of proof of identification like the fingerprints, facial, PIN, or a key provided to you through email or Text. Personal Vault adds an extra degree of protection to protected files, making it safer if someone obtains accessibility to the account or devices. Personal Vault is accessible via your Computer, OneDrive.com, the OneDrive mobile applications, and offers the following attributes:
Scan straight to Personal Vault – Using the OneDrive mobile application, anyone can capture photos or record videos right in the Personal Vault, making them from the less secure places of the devices like the camera roll. You can always scan crucial trips, identities, automobiles, houses, and insurance papers and save them straight to the Personal Vault. So, you can view every image, file, and other documents wherever you go with those devices.
Personal Vault relocks after a brief time of inactivity on your computer, tablet, or internet. All documents you were working with will be restricted as well, and accessing will need re-authentication.
Conclusion
Cybersecurity is crucial because it protects all sorts of data from theft and loss. This classification includes sensitive data, personal information, confidential health info, documents, governmental and corporate network safety, and other private information.
Without a cybersecurity program, your organization will be unable to defend itself from cyber-attack activities, making it a convenient target for cybercriminals like hackers and thieves.
Recommended by IEEE Computer Society