As 5G Approaches, Semiconductor Industry Must Combat Friction Points to Make World of 'Smart Everything' a Reality
By Lori Cameron
There's no denying it. The "Internet of Things" and the cyber-physical systems that power it are blurring the lines between the physical and digital worlds.
Smart grids, autonomous vehicles, medical systems, and robotics are revolutionizing the way we live and work.
The semiconductor industry, which has powered every generation of microchip for the past fifty years, is gearing up for 5G, the long-promised network designed to operate at exponentially higher speeds than anything consumers have experienced to date.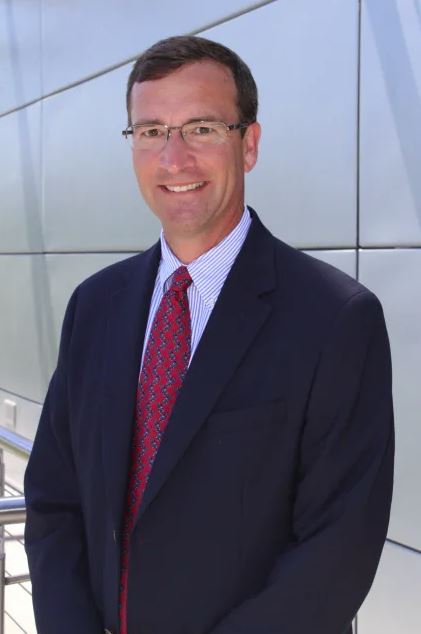 We asked Jim O'Neill, CTO of Entegris, about the future of smart technology and how leaders in the semiconductor industry can successfully lay the groundwork for it.
How are industry leaders preparing for the advent of 5G?
O'Neill: As seen in recent months, 5G networks are beginning to ramp up and roll out, promising to transfer large amounts of data 100-200X faster than 4G LTE. For the true value of 5G to be realized, however, various components of the IoT infrastructure—processors, modems, and logic chips at leading-edge nodes and devices—will need increased memory output and higher performance to sustain the next-gen applications of the future.
Related: Like what you're reading? Explore our collection of more than 50 magazines and journals.
In what way is the semiconductor industry girding itself for the impact?
O'Neill: Semiconductor manufacturing is playing a critical role in this transformational time.  Semiconductors have always played a vital role in technological advancements; however, with the rapid speed of innovation dictated by the demands of the Fourth Industrial Revolution (4IR), innovation within the semiconductor manufacturing space will pave the way for advanced innovation.
What will the semiconductor industry have to do to prepare for the launch of 5G?
O'Neill: As 5G and IoT devices proliferate the market, so does the demand for high-performance and reliable semiconductor chips. Adding to that, per a study by IDC, the volume of global data will increase 10x to 163 zettabytes (or one trillion gigabytes) by 2025, leading to more demand of integrated chips (ICs) as data storage, analysis and process will play a central role in 5G and IoT infrastructure.
With the full realization of 4IR is still years away, those in the semiconductor space must start preparing for the onslaught of demands these new drivers will require.  5G, cloud data centers, edge computing, IoT, IIoT, smart cities, and fully autonomous vehicles rely on advanced semiconductor and related technologies including microelectromechanical systems (MEMS) and sensors, light-emitting diode (LED) and flexible display technologies, and more. For example, until the 5G network infrastructure is in place, it will not be possible to fully deploy the technology needed for smart cities and factories, as well as fully autonomous vehicles.
As of 2019, many of the enabling elements for 4IR are either readily available or well on their way. Challenges remain, but innovators are working fervently to overcome them. Technology breakthroughs in the semiconductor industry will provide the keys to unlocking the true power of 5G, IoT, IIoT, AI and more.
Are there developments in semiconductor technology that might surprise business leaders?
O'Neill: With these rapid technological advancements comes an unprecedented opportunity as well as many challenges for the development of innovative chips with greater processing power at a higher yield and free of contaminants.
The semiconductor industry has seen particular growth in the automotive applications market due to the growing demand for autonomous driving features, connectivity, and safety and environmental mandates. According to a recent Gartner forecast, "By 2022, automobiles will require nearly 50% more semiconductors as cars become more automated, cleaner, and more connected." With this increased demand, the semiconductor industry is met with further opportunities to develop and manufacture advanced sensors, communication modules, high-speed connectivity, powerful data processing capabilities, and more.
Related: Looking to maximize your salary potential and advance your career? Upload your resume to our Jobs Board.
What is driving this innovation?
O'Neill: Advanced materials are the most critical elements driving the semiconductor ecosystem and its technology breakthroughs. Therefore, ensuring their purity, transportability, and distribution, when and where they are needed, is fundamental to the success of 4IR.  The semiconductor fabrication plant is where this future innovation begins to come to life.
The advanced materials science required to turn semiconductor materials into high performance integrated circuits is dependent on the sophisticated expertise that few companies in the world have. As we see more full-throttle innovation in the coming years, there will be even greater demand for advanced materials science companies like Entegris, which is integral to the semiconductor roadmap.
What will semiconductor tech look like five years from now? Ten?
O'Neill: Smart cities and devices, autonomous vehicles, and smart medicine make it easy to imagine a world where there are chips in just about everything that defines our way of life. IHS Markit forecasts that by 2025, there will be more than 75 billion installed Internet of Things (IoT) devices worldwide. The semiconductor industry is already riding this wave and most industry experts see the same trajectory for the foreseeable future.
What hardware components will be critical in driving innovation in new IoT devices?
O'Neill: While emerging, state-of-the-art devices get a lot of attention, traditional integrated circuits continue to be the workhorse of the digital economy. This is great news for the semiconductor industry, as the capital expenditure requirements for increasing existing capacity are significantly less than those needed to build new capacity. Regardless, it's abundantly clear that the world of "smart everything" is going to require some shifting of investment priorities.
Smart devices also present a host of unique considerations depending on the application. For example, if your smart refrigerator fails, it will cause an inconvenience, but the implications aren't all that significant. If your autonomous vehicle fails, on the other hand, the consequences could be dire.
Related: Interested in learning more about our conferences? Check out our more than 200 annual events.
How will Moore's Law impact the development of faster, more efficient microchips?
O'Neill: For years, the semiconductor industry has been packing big processing power into increasingly smaller chips. As the traditional scaling approach to Moore's Law has slowed (it's more and more difficult to miniaturize a device), there has been pressure to find new ways to improve performance and manage costs through innovations in design, equipment, and materials.  With challenges like this on the horizon, it's time for our industry to adjust its mindset and proactively address the key challenges that 4IR applications present.
To handle rapidly increasing volumes of data, more chips will be required—both advanced logic and mainstream nodes. While many semiconductor fabrication plants can incrementally increase output through improved tool performance and yield, there is also the need to build new capacity in every segment. The market for memory is booming, but demand will likely continue to outpace planned capacity in the next few years.
What are the barriers to innovation?
O'Neill: Managing costs is a top challenge in our industry— adding capacity is costly and so is the innovation needed to improve device performance. For mainstream nodes, new solutions are needed that drive even greater efficiencies in the ongoing effort to reduce costs. On the leading edge, pushing the limits of Moore's Law will require innovation at every step in the supply chain. As manufacturing processes become more complex, no single company will be able to provide solutions for everything. That means there must be a commitment to collaboration and a more concerted effort as an industry to solve these problems together.
The new materials and more sophisticated integration flows required to achieve higher performance devices also add fabrication steps and increase process complexity.  While many industries have to do more with less, the semiconductor industry must do more with more — at least when it comes to complex manufacturing processes. Every new step added to our manufacturing processes creates a potential point of failure (or more) and solving each of these challenges is time-consuming and costly. To address these challenges, the industry must continue to adopt new processes and materials to enable scaling, better contamination control, and defect reduction to improve yield. Historically, cost and yield have been a big priority for manufacturers, but with the emerging IoT, there must be a better balance, with reliability having equal if not more importance.
Is reliability more of a concern with some forms of technology than others?
O'Neill: Many IoT applications won't need to stress these new reliability requirements. Smartphones and many other consumer-facing connected devices are "good enough." But when it comes to medical devices, self-driving cars and many industrial/infrastructure IoT applications, good enough won't cut it. Design and manufacturing for reliability, in addition to performance and yield, will also require innovations in defect and contamination control. Long-term reliability improvement is not only a social responsibility; it will quickly become a competitive differentiator—especially for mission-critical devices—as the IoT grows.
What should industry leaders do differently to meet the challenges of the IoT age?
O'Neill: Rather than addressing challenges step-by-step and vendor-by-vendor, companies in the semiconductor industry must closely collaborate to identify potential challenges and solutions in product roadmaps with input from across the supply chain. That means manufacturers, foundries, assembly and testing companies, equipment makers, materials providers, and component companies will need to work together to meet capacity, cost, performance, yield and reliability challenges. Improvements in product design, manufacturing, and contamination control are also needed. By working together, everyone can achieve higher standards, as well as lower costs and greater efficiencies.
Our industry as a whole has a vested interest in getting new products to market as quickly as possible. A reduction in—or even elimination of—friction points will be key to addressing the vast opportunities presented by the IoT age and help make the world of "smart everything" a reality.
Research related to microchip technology in the Computer Society Digital Library:
---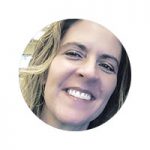 About Lori Cameron
Lori Cameron is Senior Writer for IEEE Computer Society publications and digital media platforms with over 20 years technical writing experience. She is a part-time English professor and winner of two 2018 LA Press Club Awards. Contact her at l.cameron@computer.org. Follow her on LinkedIn.