Secret Behind Success of IBM's Thomas J. Watson, Sr: Post-War Contracts, "Welfare Capitalism," and a Sense of Family
By Lori Cameron
For more than a century, IBM has been one of the leading names among computing giants, dominating the early global market with technical and service superiority, computation and tabulation machines, and victory in lucrative defense contracts.
However, IBM's success was also the result of a devoted labor base and progressive corporate culture well ahead of its time. Fostered by the late chairman and CEO Thomas J. Watson, Sr., this culture emphasized a "family" atmosphere at IBM with Watson as father figure and provider for his employees.
"Having his wife by his side, Watson presented himself as 'pater familias' in a corporate culture that emphasized mutual understanding and respect over labor organization and conflict. This gendered presentation helped him transfer IBM's uniquely American welfare capitalist culture to its subsidiaries abroad despite different local labor practices," writes Corinna Schlombs of Rochester Institute of Technology, author of "The 'IBM Family': American Welfare Capitalism, Labor, and Gender in Postwar Germany" in the IEEE Annals of the History of Computing.
How IBM survived the Great Depression
In the years following the Great Depression, IBM did very well compared to other companies after a wave of layoffs in 1932. That's because IBM was a big winner for government contracts.
"IBM was able to garner enormous data processing contracts for the Social Security program, providing the company with a windfall that allowed finally implementing welfare capitalist measures, such as air-conditioned production facilities, the replacement of the piecework system with hourly wages, paid holidays for all employees, and life, accident, and family hospitalization insurance. In return, the company expected employees to refrain from organizing in unions during a decade rife with union-friendly politics and organization drives," writes Schlombs.
Creating the IBM "family"
After WWII when IBM reorganized its foreign operations in a wholly owned subsidiary, Watson's wife, Jeanette, became the only woman on the board of trustees — a rare achievement even by today's standards. Her presence, which some historians argue was mostly symbolic, helped soften Watson's role as CEO.
"For Thomas J. Watson, his wife provided the female foil against which he could present himself as a strict, yet caring executive. Watson often talked about the IBM family, with himself as the father and his wife as the mother at the helm. While she was soft and caring, he could be strict and authoritarian; together, they deeply cared and provided justly for the members of the large IBM family," writes Schlombs.
Welfare capitalism to stifle unionizing
Watson made personal interaction with his employees and generous compensation packages top priorities. Like several large companies at the time, IBM gave its employees a wealth of benefits as long as they refused to join labor unions.
"Recognizing them as welfare capitalist measures integrates IBM in the larger historiography of United States welfare capitalist companies, such as Eastman Kodak, Sears Roebuck, and Thomson Products, as well as the National Cash Register (NCR) Company, Watson's own 'alma mater' where he observed welfare capitalist labor relations as a young executive," writes Schlombs.
Setback in union-connected West Germany
In the two decades following WWII, Watson sought to establish welfare capitalist programs in his overseas subsidiaries. He achieved a modified form of success in using this same strategy among the conservative, yet union-connected, employees in Germany. While employees in the West German plant reacted favorably to Watson's beneficence and emphasis on paternal care, they still insisted on the right to form and join unions.
"Employees also pursued local forms of labor organization, such as joining national unions, forming legally mandated works councils, and electing labor representatives to the board of directors. Watson, thus, was unable to achieve a main welfare capitalist goal, to avoid labor organization," Schlombs says.
Still, the image of "family" to German employees worked so well, German executives began to mirror the same "paterfamilias" that Watson showered on his employees at home.
"Like the Watsons before, it now was the German executives, Johannes H. Borsdorf and Oskar E. Hörrmann, and their wives who personally greeted over 3,600 guests by individually shaking their hands. Again, IBM employees were invited with their partners outside of their usual work time, marking IBM's reach into family time and the private sphere," Schlombs writes.
The "IBM family"
In the battle against unions, Watson's image as a caring father stood in stark contrast to the typically antagonistic nature of labor relations in West Germany. It also worked in IBM's favor.
"This conservative appeal to family values fit well within the larger political context in postwar Germany where people longed for normalcy and security. IBM executives and employees embraced welfare capitalist benefits although they continued to organize in national labor unions, formed a works council, and elected an employee representative to the board of directors. Yet, the sense of belonging to the 'IBM family' created a loyalty that made IBM employees strike-adverse and led them to accept labor measures that threatened to break up labor solidarity," says Schlombs.
In the end, IBM was able to lure the most talented employees with its higher wages and welfare capitalist measures.
"With the company's foreign profits surpassing its domestic profits by the early 1970s, attracting and maintaining a suitable workforce abroad was an important factor contributing to the company's success," Schlombs concludes.
Related research on IBM history and innovations in the Computer Society Digital Library
Login may be required for full text.
---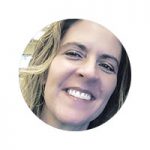 About Lori Cameron
Lori Cameron is a Senior Writer for the IEEE Computer Society and currently writes regular features for Computer magazine, Computing Edge, and the Computing Now and Magazine Roundup websites. Contact her at l.cameron@computer.org. Follow her on LinkedIn.