The Big Questions
By Grady Booch
In this Episode
Explores how technology shapes the person and the ideas behind our decisions. From developer to architect, from business analyst to user, there are a number of big questions whose answers shape the systems with which we engage. As individuals, we each play many roles in our lives and as such there are some even bigger questions that haunt us in our journey: questions that transcend any specific role, questions that can't be answered by technology.
From IEEE Software's Issue No. 04 – July / Aug 2014
---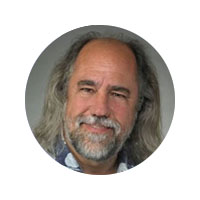 About Grady Booch
Grady Booch is a Chief Scientist of Software Engineering at IBM. He is recognized internationally for improving the art and the science of software development and has served as architect and architectural mentor for numerous complex software-intensive systems around the world. The author of six best-selling books and several hundred articles on computing, he has lectured on topics as diverse as software methodology and the morality of computing. He is an IBM Fellow, an IEEE Fellow, an ACM Fellow, a World Technology Network Fellow, and a Software Development Forum Visionary.