From Minecraft to Minds
By Grady Booch
In this Episode
The subject of the computability of the mind introduces complex philosophical, ethical, and technical issues. That aside, this topic draws us in to the nature of algorithms. We are surrounded by algorithms; much of the history of computing is also the history of the advance of algorithms. For the public, algorithms are part of computing's self-made mystery, but to understand their nature is an important part of computational thinking.
From IEEE Software's Issue No. 02 – March / April 2013
---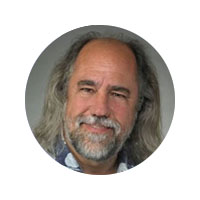 About Grady Booch
Grady Booch is a Chief Scientist of Software Engineering at IBM. He is recognized internationally for improving the art and the science of software development and has served as architect and architectural mentor for numerous complex software-intensive systems around the world. The author of six best-selling books and several hundred articles on computing, he has lectured on topics as diverse as software methodology and the morality of computing. He is an IBM Fellow, an IEEE Fellow, an ACM Fellow, a World Technology Network Fellow, and a Software Development Forum Visionary.