Data Center Insider
Your resource on how to improve your data center maintenance and management. Check out some of our helpful tips.
Recent Posts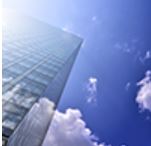 By Khaled Assali
Many CIOs continue to search for that sweet spot when it comes to meeting the IT demands of their organization. They're still skittish about trusting everything to the public cloud, yet they're beginning to realize that in some cases, their own data center may be woefully inadequate for their needs.…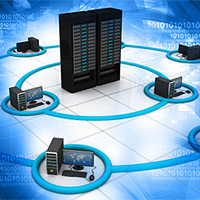 By Khaled Assali
The hybrid IT environment is here to stay. But many organizations still haven't been able to grasp the essential benefits of uniting a mix of workloads that live on premises, in the cloud, on the edge, and/or in co-location. Whether you're eager to extend your data center into the cloud…
By Khaled Assali
Many CIO's have recently come to one inescapable conclusion: moving application workloads to the most suitable infrastructure can boost their enterprise's cost-effectiveness and efficiency. Keeping compliant, sensitive data on-premises while moving other workloads to the cloud is just one example. And to better serve IoT devices, it makes sense to…
By Rajan Sodhi
With enterprises adding more capacity off premises—in the public cloud, managed hosting, and colocation datacenters—it's no surprise that IT environments are becoming increasingly hybrid. A recent Voice of the Enterprise survey suggests that by 2019, less than half of all workloads will run on premises. While enterprise datacenters will continue to morph into larger facilities, many will still opt to operate on-premises, privately owned datacenters. And some outsourcing will continue. It's undeniable that hybrid IT environments offer many benefits, but their increased complexity creates security gaps, risk and a host of other issues.
By Jad Jebara
CIOs must confront a growing reality: the comfort zone of the IT landscape they have long known is undergoing a sea change. Market forces and business goals have forced IT systems and the people that support them to adopt new thresholds of agility. They must become untethered to anachronistic IT…
By Khaled Assali
The pressure is on for CIOs to reduce their total cost of ownership (TCO) for infrastructure. Growth in cloud-first initiatives and IoT has CIOs reconsidering their large expenditure on data centers, typically a quarter of their budget. (1) Yet, there still remains a requirement to maintain some on-premises workloads for…
By Jad Jebara and Rajan Sodhi
Data centers have been subject to Executive Order Mandates for some time. And to no one's surprise, the recent mandates are stiffer. Reduce your footprint. Conserve power. Be more efficient. The rallying cry is loud and industry wide. But the specifics of "how and when" are causing quite a stir…
By Jad Jebara and Rajan Sodhi
What You Need to Know CIOs who have their ear to the ground know that the right DCIM software can become a powerful tool for today's data centers. There's little doubt that these increasingly complex enterprises face huge challenges in maintaining and improving key deliverables to clients. Pressures from outside…
By Jad Jebara and Rajan Sodhi
It's no secret that a well-implemented DCIM (Data Center Infrastructure Management) solution offers several key benefits to today's increasingly complex data centers. Without transparency and timely management, many hybrid IT environments that include the cloud would drift into unregulated chaos. DCIM, with the proper data input and operational controls, provides…
By Jad Jebara and Rajan Sodhi
Managing Workloads and Costs in Complex Data Center Architectures As Mickey Mouse discovered in the Sorcerer's Apprentice, a sudden, exponential rise in workflow can quickly become overwhelming. Data centers are being put on alert that the virtually limitless "buckets" of device-generated IoT and IIoTdata funneled into centralized cloud-based networks could literally drown their current architectures.…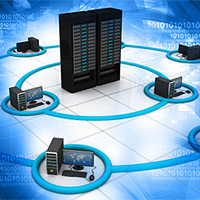 By Jad Jebara and Rajan Sodhi
How Today's Data Centers Can Improvise, Adapt, and Overcome A recent report by Berkeley Lab entitled, "United States Data Center Energy Usage Report," the first comprehensive energy analysis of data centers in nearly a decade, notes that while large, hyperscale data centers are operating more efficiently, smaller data centers, which…
By Rajan Sodhi
It's a power efficiency problem. It's an environmental problem. It's a capital resource problem. Zombie servers are becoming a major headache for data centers around the world. These comatose devices typically run with no external communications or visibility, and they contribute zero computer resources. One estimate suggests there are now…
By Jad Jebara
Many organizations are bursting at the seams with data and don't really know how to manage it all. Sure, you can join the trend of moving all your workloads to the cloud, but is your business ready for that? Do you move every single asset to the cloud? Before you…
Meet the Authors
Jad Jebara is president and CEO of
Tuangru
, a next-generation data center infrastructure management (DCIM) software provider. He previously served as senior vice president of finance and administration at Peer 1 Hosting (now Cogeco Peer 1), a hosting service provider where he was responsible for finance, supply chain, and IT.
Rajan Sodhi is CMO of Vancouver, Canada-based
Tuangru
, a next-generation data center infrastructure management (DCIM) software provider with tools that are as meaningful to the C-suite as they are to operators. Users get actionable intelligence that allows them to reduce IT cost, manage workloads, and mitigate outages.