The Second-Order Effects of Steve Jobs
By Charles Severance
In this Episode
Charles Severance, Computer's multimedia editor, reflects on how products from Steve Jobs, Apple, and NeXT often were an inspiration to creative technologists building entire new technologies over the past 30 years.
From Computer's Issue 1 Vol 45 – Jan 2012
---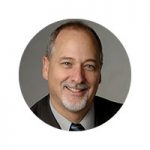 About Charles Severance
Charles Severance is a clinical associate professor and teaches in the School of Information at the University of Michigan, and served as Computer's multimedia editor until 2018. Follow him on Twitter @drchuck or contact him at csev@umich.edu.