Monash Museum of Computing History
By Charles Severance
In this Episode
Computer's multimedia editor Charles Severance speaks with Monash Museum of Computer History Director Judy Sheard and Chris Avram of Monash University on the history and future of computing in Australia.
From Computer's Issue 3, Vol 45 – March 2012
---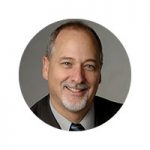 About Charles Severance
Charles Severance is a clinical associate professor and teaches in the School of Information at the University of Michigan, and served as Computer's multimedia editor until 2018. Follow him on Twitter @drchuck or contact him at csev@umich.edu.