Webinar: Transitioning Your Career Beyond Academia
Presented by the AIP Career Network and cosponsored by the IEEE Computer Society
Making the transition from a career in academia to one in another sector is not as elusive or challenging as one may think. Science and engineering professionals who have spent time in academia have an amazing amount of transferable skills to myriad industries, and decision-makers and hiring-managers know this. The key is being able to articulate your true value in a way that decision-makers can understand (using their language). We will examine how to craft a successful strategy to research, prepare and ultimately transition to a career outside academia, and we will explore how to determine the right careers for your needs, desires and ambitions. And finally, we will keep in mind that even though we may leave academia now, we still can stay connected and collaborative with colleagues in higher education, as we may want to come back in the future. We will discuss tactics to ensuring the door is always open for your return.
---
---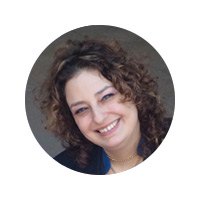 About Alaina G. Levine
Alaina G. Levine is an award-winning entrepreneur, STEM career consultant, science journalist, professional speaker, and corporate comedian. Her first book, Networking for Nerds (Wiley, 2015), beat out Einstein for the honor of being named one of the Top 5 Books of 2015 by Physics Today Magazine. As President of Quantum Success Solutions, she is a prolific speaker and writer on career development and professional advancement for engineers and scientists. She has delivered over 700 speeches for clients in the US, Europe, Mexico, Canada, and Africa, and has written over 350 articles in international publications such as Nature, Nature Astronomy, NatureJobs, Science, Scientific American, National Geographic News Watch, and IEEE Spectrum. Levine is also currently authoring two online courses for Oxford University Press on career development and entrepreneurship/commercialization and is a consultant, speaker, and writer for the Lindau Nobel Laureate Meetings. Learn more about Levine.