Webinar: Network Yourself to a Great Career
Presented by the AIP Career Network and cosponsored by the IEEE Computer Society
In this webinar, originally held on October 1, 2014, learn how to appropriately promote your work and expertise in order to build networks and craft win-win collaborations. Discover how to "work a room," start conversations with people you haven't met before, and obtain information that can set you on a path to a rewarding career. Lastly, gain tips to optimize your conference experience and use social networks to further your professional goals and expand the reach of your discipline.
---
---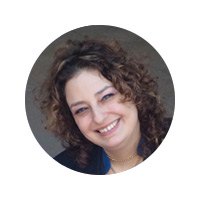 About Alaina G. Levine
Alaina G. Levine is an award-winning entrepreneur, STEM career consultant, science journalist, professional speaker, and corporate comedian. Her first book, Networking for Nerds (Wiley, 2015), beat out Einstein for the honor of being named one of the Top 5 Books of 2015 by Physics Today Magazine. As President of Quantum Success Solutions, she is a prolific speaker and writer on career development and professional advancement for engineers and scientists. She has delivered over 700 speeches for clients in the US, Europe, Mexico, Canada, and Africa, and has written over 350 articles in international publications such as Nature, Nature Astronomy, NatureJobs, Science, Scientific American, National Geographic News Watch, and IEEE Spectrum. Levine is also currently authoring two online courses for Oxford University Press on career development and entrepreneurship/commercialization and is a consultant, speaker, and writer for the Lindau Nobel Laureate Meetings. Learn more about Levine.