Career Round Table: Demand for Cybersecurity Experts Is High as Cloud Computing, Smartphones, Big Data, and the Internet of Things Explodes
By Lori Cameron
The rapidly increasing popularity of cloud computing, smartphone technology, big data, and the Internet of Things has made cybersecurity more important than ever. There are thus many opportunities for finding jobs in the field. We asked leading experts in the field of cybersecurity to tell us what graduates and job-seekers can expect in the coming years.
Here's what they had to say.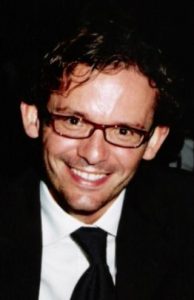 Massimo Felici: Cybersecurity Trends
Among today's main technological trends are cloud computing and containerization, big data and analytics, networking and virtualization, and the Internet of Things. These trends are transforming various industries and have cybersecurity as a key concern.
There will thus be an increasing demand for skills—such as automating digital infrastructures, drawing insights from big data analytics, and managing edge points in hybrid ecosystems—that enable cybersecurity within emerging technologies.
Hewlett Packard Enterprise research engineer, Felici, co-authored the article "What's New in the Economics of Cybersecurity." 
David Kotz: Cybersecurity and Privacy
I expect to see increased activity related to IoT security & privacy, including wearables, home devices, and smart infrastructure—if only because those products are likely to be spreading rapidly in the next few years.
Kotz is the Champion International Professor in the Department of Computer Science at Dartmouth College and serves on the US Healthcare IT Policy Committee. He is co-author of "Privacy and Security in Mobile Health: A Research Agenda." 
Kate Netkachova and Robin Bloomfield: Why Cybersecurity Is Important
We work in the area of critical engineered systems. In our field, there is a growing realization that cybersecurity is closely connected to and can have a great impact on other vital system properties such as safety, reliability, dependability, and resilience. In the next several years, we will see increased demand for security engineers in transport, healthcare, power grids, critical infrastructures, smart cities, nuclear power, and other critical sectors.
Netkachova is a product manager for security and dependability vendor Adelard and is also a researcher at City, University of London.
Bloomfield is Adelard's founding partner and professor of system and software dependability at the Centre for Software Reliability, City, University of London. Netkachova and Bloomfield coauthored the article "Security-Informed Safety." 
Related: Discover new opportunities in cybersecurity on the Computer Society Jobs Board.
---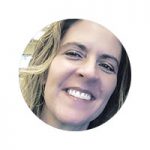 About Lori Cameron
Lori Cameron is Senior Writer for IEEE Computer Society publications and digital media platforms with over 20 years extensive technical writing experience. She is a part-time English professor and winner of two 2018 LA Press Club Awards. Contact her at l.cameron@computer.org. Follow her on LinkedIn.