Interviewing: The Audition that Never Ends
By Alaina G. Levine
No doubt you've read articles about acing interviews, and you've been told how to prepare, what to wear, what to say, how to follow up, and how to convert that interview into an offer. So I won't use up space to tell you that you should research the department (or university or company) for which you are interested in working, or to make sure you check your teeth before entering the interview room, or to send thank you notes to everyone with whom you conversed onsite—because you've heard it before.
Instead, I'll address a few less-often covered principles of the interview.
First of all, the interview began a lot earlier than you think—not when you began conversing with a hiring manager or decision maker, but when you first contacted the organization and, more broadly, when you established yourself in your field. For that reason, networking and reputation amplification are necessary and strategic elements of career planning and job searching.
When does an interview end? You might argue that the "interview" concludes when you leave the building or, if it is a Skype or phone interview. when you hang up. Or you could contend that the interview only ends when an offer has been extended and both parties agree to the terms. This is indeed is a significant moment in the interview process, since a position that was empty will now be filled by you.
And yet, throughout the process, you are always on stage. A casual conversation with a dean or an administrative assistant is not simply chit-chat; It is as much a part of the interview process as meeting with the hiring committee.
I realized the extended nature of the interview when I was recruited by Intel in my final year of university. In preparation for the interview, the hiring manager gave me a schedule and pointed out that I was going to lunch with early-career Intel employees. "Enjoy the lunch!" she urged. "And feel free to ask your companions any questions you have about the company, job, or corporate culture. It is not part of the interview."
But of course, my lunchtime Q&A with Intel employees absolutely was a factor in the decision-making process. Once you start an interview, especially when you are on-site, everyone with whom you interact and whom you meet, whether the organization notes it as a formal encounter or as an informal "networking opportunity," is a potential interviewer.
Let's take this one step further and think more broadly here. Every day that you come in to work, you essentially are interviewing to come in the next day. In other words, your audition never ends; your offer of employment is only viable if you continue to solve the problems that the position requires and always inject value into the organization. Don't let that notion get you down. Instead, recognize and use it as a tool of empowerment, in that every day you have the opportunity to demonstrate to your boss what an amazing asset you are to the team. The more you embrace the idea that the interview is on a continuum, the further you will be able to advance your career.
Now let's examine who the actors are in this audition, in particular the hiring manager and the decision maker. It is important to distinguish between the two in the interviewing process, because sometimes they are the same person. But more often than not—especially in large institutions—the hiring manager is a human resources professional with expertise in employment and hiring, and the decision-maker is a professional in your field, and possibly your future supervisor.
The hiring manager contributes to the process by promoting the job opening, analyzing resumes, and weeding out unqualified candidates. They may conduct an initial interview and recommend top candidates to the decision-maker.
It is important to know who your interviewers are for several reasons:
Each person plays a different role in assessing your abilities to do the job and may require different information. Because the HR representative is not an expert in your discipline, you may have to convert your expertise into their language so they understand your professional value.
The hiring manager and the decision maker often have different levels of authority when it comes to the employment offer and negotiation process. I discovered that distinction when Intel offered me a job. The hiring manager sent me all the paperwork, along with a formal letter containing the offer. When I called her to discuss the terms, she instructed me to address my questions to the decision maker in the department to which I would be assigned. When I ultimately declined their offer, the decision maker decided to keep the offer open for one year, in case I changed my mind. He had the authorization to do this, whereas the hiring manager did not.
Most decision makers are not formally trained in conducting interviews. They might not know the questions to ask or the cues to look for to obtain valuable, genuine information and make a firm and proper hire. Although some organizations and companies offer non-HR reps the opportunity to take professional training in interviewing, more often than not, decision makers don't pursue this chance to improve their skills. They conduct interviews in an awkward or unequipped manner. I have known STEM decision makers who prepare to interview candidates merely by glancing at their CVs and Googling "interview questions" a few minutes before candidates arrive. In the worst cases, an inexperienced interviewer may ask inappropriate or even illegal questions, such as those relating to religion, marital status, and ethnicity. (By the way, if someone does ask you an illegal question, you can simply state "I don't see the relevance of this topic to our discussion today, but I would be happy to share with you information about my experience in X".)
With this knowledge about what roles the different interviewers play, you, as the interviewee, can leverage your own preparation and experience to ensure that you impart the information they need to aid them in their decision. For example, if they ask you to name your greatest strength—a broad and general question—you can make your answer concrete and particular: Discuss a project that you oversaw, the problems you encountered, how you solved them and the results of your solutions, and finally, how this experience uniquely positions you for success in their department. In other words, you can take control of the interview to make certain the interviewer knows how your expertise and skills will specifically give the organization a competitive advantage.
One simple way of doing this is bringing with you a 30-60-90 day plan or some variant, which outlines what you will do during the first few months of your tenure. Suddenly, instead of asking you the formulaic questions the interviewer downloaded from the internet, now they are asking you questions directly from your information sheet. You now control the flow of information.
You already know to follow up after the interview. You'll send thank-you notes with everyone you met. But don't forget to send the administrative assistant a thank-you note as well. While most interviewees do not take time to express appreciation for the help the administrative professional gave, this seemingly simple gesture may influence the decision to hire you. This is the professional who helped you with your travel and schedule; the person who welcomed you into the office and who gave you a glass of water while you waited; and the person who whispered to you when the interviewer was 20 minutes late that you shouldn't take it personally. When you interview, the administrative personnel are also assessing your behavior and skills, so treat them as respectfully as you would anyone else in the process.
In future columns, I will address such issues as preparing for an academic job talk and identifying and overcoming what I call "challenge stimuli" in interviews. But for now, consider that if you have made it to the in-person interview, you have professional qualities that are attractive to the decision maker. He or she has a gut feeling that you will be able to provide value to the company, and the interview exchange is meant to be the channel for you to demonstrate this. So treat the interview as the honor that it is.
---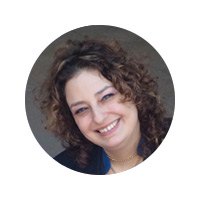 About Alaina G. Levine
Alaina G. Levine is an award-winning entrepreneur, STEM career consultant, science journalist, professional speaker, and corporate comedian. Her first book, Networking for Nerds (Wiley, 2015), beat out Einstein for the honor of being named one of the Top 5 Books of 2015 by Physics Today Magazine. As President of Quantum Success Solutions, she is a prolific speaker and writer on career development and professional advancement for engineers and scientists. She has delivered over 700 speeches for clients in the US, Europe, Mexico, Canada, and Africa, and has written over 350 articles in international publications such as Nature, Nature Astronomy, NatureJobs, Science, Scientific American, National Geographic News Watch, and IEEE Spectrum. Levine is also currently authoring two online courses for Oxford University Press on career development and entrepreneurship/commercialization and is a consultant, speaker, and writer for the Lindau Nobel Laureate Meetings. Learn more about Levine.