How to Network Like a Pro: Computing Experts Offer Hot Tips for Students and Young Professionals
By Lori Cameron
Perhaps you've graduated from college or will very soon. What's next? Job hunting? Graduate school? How do you build an academic or professional network of people who can help you with your future goals?
If you're going to network like a pro, it makes sense to go to the pros to find out how it's done. Like every other profession, the field of computer science thrives on intelligent conversations and collaboration among talented professionals.
So, how do you find these valuable connections?
Networking helps employers find the right people and helps employees find rewarding careers. It also builds strong, meaningful relationships that can last a lifetime. Networking is the lifeblood of technological advancement.
Related: Strengthen your earning power by getting a 100% online master's degree in information technology from Virginia Tech, a top university ranked #1 in cybersecurity.
But navigating the modern world of networking can be daunting. Is there a right and wrong way to do it? Sure there is. You want to do what works and avoid what doesn't. But how do you know which is which? Are there ways of networking you haven't even thought of yet?
To help you out, we asked ten computing experts what they believe are the best strategies for professional networking.
Here's what they had to say.
Christian Esposito, Associate Researcher, University of Naples Federico II
"Nowadays, the best strategy is taking advantage of the growing number of websites focused on professional networking. These sites offer two advantages. First, they connect you to other professionals and expose you to job offers. And second, they give you a feel for the job market's pulse and an understanding of industry needs so that you can adjust your résumé accordingly."
Michael Tsikerdekis, Assistant Professor in Information and Communications Technology, University of Kentucky
"Find what professionals in the field are reading, find out what groups they belong to, and use social media to put yourself out there for everyone to see. For example, maintaining a current LinkedIn profile speaks volumes about your ethos as a person. Beyond that, maintaining the existing channels of communication is important. This does not mean bombarding people with emails but rather keeping the lines of communication open. If the six degrees of separation theory is true, you are only four or five people away from virtually any place you could imagine working for."
Tom Suder, President and Founder, Mobilegov
"I recommend an "all-of-the-above" strategy. You should go to trade shows from industry leaders such as Samsung and Apple. You should go to general technology shows of any kind. There are all sorts of tech meet-up groups in many disciplines. I would also recommend networking in interesting non-tech groups such as those involving wine or art."
Enrique G. Castro-Leon, Enterprise Architect and Technology Strategist, Intel
"Recent graduates may feel discouraged when starting to network. They might think, "I don't know how to do it," or "Nothing ever comes back." However, this is only a short-term problem. Here's a helpful analogy: Every leader is like a lighthouse beaming out shining light signals. Most of the signals get lost. That's a reality of life. However, some can touch and transform lives, yet the sender never knows as when a beam lands on a ship. When this happens, the ship uses the light to avoid a wreck. Even then, this is successful networking to me. The lighthouse keeper may get a thanks from just a handful of ships , but counting only these as successes constitutes a narrow view. There's no right or wrong here. Ultimately it's up to the individual to decide what the networking goal should be. There are two considerations: networking should be multimodal, and it's important to have a role progression from observer to participant to leader. Multimodal means combining traditional personal relationships with both writing and using various social media. It's important not to get discouraged. We get better with practice. These are useful skills applicable to other media even if one medium does not yield immediate results."
Related: Participate in the forefront of cybersecurity research by earning a master's in cybersecurity engineering from the University of Washington. Register for the next online information session, October 29.
Rafael Prikladnicki, Director of the Science and Technology Park, Brazil's Pontifícia Universidade Católica do Rio Grande do Sul
"There are several ways: participating in events (online or offline), planning who to contact and why, defining goals for specific contacts, exchanging business cards, and following up after a face-to-face conversation."
Stanley Williams, Head of the Foundational Technologies Group, Hewlett Packard
"Be a good listener. In discussions with people, respect their ideas even if you don't agree with them. If you can accept someone else's idea and give it back a little improved, you will have won an ally. If you're really good at what you do, people will come to you in droves. There will be no need to spend time with conventional networking. Seek out one or two mentors and repay their time spent with you by building their legacy. Then be a good mentor to a few select people who are able to benefit from what you offer. They will be your legacy."
Phillip A. Laplante, Professor of Software Engineering and Co-Director of the Software Engineering Group, Pennsylvania State University
"You must network all the time, whether at work, in the gym, or at the store. If you're taking courses, network with your fellow students or your professor. Be a joiner. Join professional societies, clubs, or church groups. Professional and personal networking is a numbers game."
Sharad Singhal, Distinguished Scientist, Hewlett Packard
"Professional networking is more than just accepting invites to LinkedIn or keeping up with people who can advance your career. It's about developing a group of peers you can reach out to but, more importantly, who are comfortable reaching out to you for technical or professional conversations. One of the best strategies I've found for networking is taking the time to help others either through mentoring or simply listening and answering a few questions or providing opinions when needed."
Related: Want to try something different? Get your master's in engineering management—an engineering alternative to a traditional MBA, from the University of Texas, Austin, a Top 10 graduate engineering school. Advance your career starting today.
Andy Pavlo—Assistant Professor of Databaseology, Computer Science Department, Carnegie Mellon University
"You need to be visible. Making a LinkedIn page isn't enough. You must advertise what you have to offer. This means you should write a blog, build out your GitHub portfolio, contribute to open source projects, attend and give talks at meet-ups, and/or volunteer for hackathons. All of this shows potential employers that you are enthusiastic about computers and technology. Every little bit helps."
Kirk Bresniker, Chief Architect of Systems Research, Hewlett Packard
"Don't stop at the traditional angles. Join IEEE, work your university alumni pool, use LinkedIn, but don't stop there. If you can code, find an open-source project that is interesting to you and contribute. If you can't code, you can contribute to testing, documentation, localization, or marketing. Open source rewards the investment of sweat equity, it's more diverse and global than almost any other technical community, and it'll teach you to collaborate. It can be a bit intimidating. There are big ideas and big egos in the open-source community, but that's part of the energy and passion that brings people together."
Massimo Felici, Research Engineer, Hewlett Packard
"Engage with professional communities to identify the kinds of problems that concern specific groups in your field. This helps you understand how your skills and expertise relate to professional environments and practices. Don't be afraid to present your work and ideas to others. Any feedback helps you improve your work and position yourself within professional networks. Also, you should work collaboratively with others on projects, which helps you build professional relationships."
---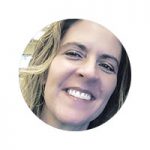 About Lori Cameron
Lori Cameron is Senior Writer for IEEE Computer Society publications and digital media platforms with over 20 years extensive technical writing experience. She is a part-time English professor and winner of two 2018 LA Press Club Awards. Contact her at l.cameron@computer.org. Follow her on LinkedIn.