Career Success from Volunteer Success
By Alaina G. Levine
As an undergraduate I joined my university's chapter of the national organization of the Society of Physics Students (SPS), originally to join my nerdly brethren and connect with like-minded geeks with whom I could build friendships.
It turns out that, first as a member and later as a leader of my SPS chapter, I got more than I bargained for. Sure, I had great conversations, and yes, I made lifelong bonds with several physics and math majors. I was surprised, though, to find that I had gained real-world skills applicable to every job I have ever had. Furthermore, my experience in SPS actually helped me to land these jobs.
Many students join campus clubs so they can build resumes with entries they hope demonstrate leadership, teambuilding, and other business-related skills. But do physical science majors necessarily think that way? I certainly didn't.
So imagine my amazement when, as I was graduating with my math degree and I interviewed for a position at Intel, the hiring managers focused their questions on my experience in leadership, teambuilding, marketing, conflict resolution, and project management. They definitely liked my math background (because in their eyes, it meant I was smart and dedicated), but it was my SPS successes that sealed the deal. After all, I didn't gain expertise in marketing and event management while studying differential equations or analyzing a donut's shape in topology class.
What was so special about my SPS experience that gave me a leg up in the interview? First and foremost, like all student clubs (and by extension, all organizations), my SPS chapter had some of the characteristics of a business. It had a mission (to advance physics) that was closely tied to its customers (members and sponsors) and its products and services (outreach activities designed to further the mission and goals). The club operated under a budget and had to adhere to certain financial constraints to ensure its success.
One of the club's objectives was to build membership (attract more customers), which involved developing and executing marketing plans. To raise more financial support, my SPS chapter had to align with strategic partners, and negotiate contracts for financial and in-kind gifts (such as pizza at meetings) with vendors.
Together, those elements formed the framework of a business-like entity. By participating in my SPS chapter, I therefore learned about business from the inside out. When Intel asked me interview questions relating to business problem-solving, I had plenty of examples to give them that demonstrated I understood how businesses operate. My SPS experience helped me get an offer of employment, and later served me well, both to land other jobs and to succeed in positions once I was hired.
One of my favorite SPS experiences was managing our participation in the University of Arizona's student-run carnival. We ran the nacho booth. Big deal, right? To the untrained eye, it would seem that all we did was raise money and have some fun. But in actuality, we ran a business enterprise. The tasks we performed to make this activity successful include
Developing a strategic plan for our participation, including goals, tasks, schedules, and financial milestones.
Adhering to the strict rules of the fair, filed appropriate forms on time, and ensured our booth met the set standards.
Negotiating with the vendor who provided the nachos and cheese.
Recruiting, training, scheduling, and oversaw multiple volunteers over the four-day fair.
Arranging transport of materials to and from the fair site.
Learning and observing strict safety protocols for handling, preparing, and serving food to the public.
Creating a promotional strategy to steer foot traffic to our booth at the fair.
Keeping detailed track of our finances.
Running daily inventory analyses to ensure that we had enough product to sell.
Performing troubleshooting as necessary, which included everything from finding someone to cover a shift when a student didn't show up to work, to implementing ad hoc marketing tactics, to resolving conflicts (as occasionally arise between nerd collaborators).
Every activity listed here mirrors daily business in industry. And even if your aspiration is to stay in academia, you, too, need these vital skills. A professor runs his or her own entrepreneurial venture, which involves oversight of budgetary and accounting concerns (grants), employees (grad students and postdocs), products (research outputs), public relations and marketing tasks (publishing and presentations at conferences), inventory control, risk management, and industrial relations.
So if all the world's a business, you can imagine how much value you can gain from being actively involved in a small business endeavor as early in your career as possible. I encourage students to take advantage of clubs while they are still on campus and learn what they can draw from those memberships that might benefit them in the future.
But you shouldn't stop volunteering once you leave the academic environment or advance to a grad program or a postdoc appointment. You can still join and become a leader in organizations in your geographic region. Every society, whether it is a Science Café program or simply a local running club, has its business elements. The beauty of taking an active role in a club is that the more you give to the organization, the more you get out of it. If you can't find a club that is aligned with your interests, you can always start one yourself. Thinking and working entrepreneurially endows you with even more critical skills for success, whatever career you pursue.
I myself have stayed active in many organizations within my community and even helped launch the National Professional Science Master's Association. Together, my volunteer activities have helped me to gain and master those business, interpersonal, and problem-solving skills so highly coveted by hiring managers. My career success goes hand-in-hand with the success I have had as a volunteer in various organizations.
And it all started with SPS. And nachos.
---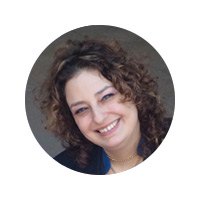 About Alaina G. Levine
Alaina G. Levine is an award-winning entrepreneur, STEM career consultant, science journalist, professional speaker, and corporate comedian. Her first book, Networking for Nerds (Wiley, 2015), beat out Einstein for the honor of being named one of the Top 5 Books of 2015 by Physics Today Magazine. As President of Quantum Success Solutions, she is a prolific speaker and writer on career development and professional advancement for engineers and scientists. She has delivered over 700 speeches for clients in the US, Europe, Mexico, Canada, and Africa, and has written over 350 articles in international publications such as Nature, Nature Astronomy, NatureJobs, Science, Scientific American, National Geographic News Watch, and IEEE Spectrum. Levine is also currently authoring two online courses for Oxford University Press on career development and entrepreneurship/commercialization and is a consultant, speaker, and writer for the Lindau Nobel Laureate Meetings. Learn more about Levine.