IEEE Computer Society Individual Staff Awards
Each year, the Computer Society recognizes staff members that have performed above and beyond to aid the mission of the society. These dedicated professionals are recognized during quarterly staff meetings and are presented with certificates in recognition of their contributions.
2020 Individual Awards
Kerry Cosby
Membership
Kerry spent several hours helping the TC finance portion of the KPI dashboard work appropriately. He met with the team several times throughout the year to make sure that the formulae links properly as well as demonstrating a great deal of patience in explaining and teaching me how to set it up correctly.
Marie Trinh Lee
Conferences & Events
Marie has gone above and beyond in 2020. Due to COVID-19 almost all of our conferences were required to pivot to a virtual format, requiring a change in how Conference Registration Services worked with our portfolio. As many of these conferences had already opened registration the entire fee structure had to be changed on the fly. Marie was able to pivot to an entirely virtual model, changing and rebuilding multiple registration sites, processing over 1100 partial or full refunds for conferences, and ensuring the proper messaging was being sent to attendees so that they were aware of these changes. Of particular note is her work with VIS, ICDE, SERVICES, and ITC, all of which offered unique challenges that required equally high levels of customer service.
Kathy Park
Conferences & Events
Kathy Park, in her first year with IEEE, has shown herself to be an exemplary employee. She handled a non- traditional year with COVID-19 AND a learning curve of starting at a new company with competence and a wonderful attitude. Her ability to reach out and connect with volunteers and organizers of her conferences as well as her fellow team members has been a wonderful thing to see.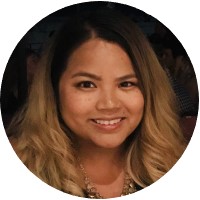 Michelle Ocampo
Conferences & Events
Michelle has been invaluable to the Conference Team in 2020. This was primarily demonstrated in her determination and willingness to go above and beyond, and her ability to think and act strategically for her conference organizers - even more so during the onset of the COVID-19 pandemic. Michelle was the first planner to successfully enact Force Majeure with Hotel Contracts (some even more than 10 months out), as well as work with hotel partners in 2021 to reduce blocks and space with no penalties - thus alone has saved the Computer Society hundreds of thousands of dollars in liquidated damages. She is respected and sought out as a subject matter expert by the team, volunteers, and conference organizers.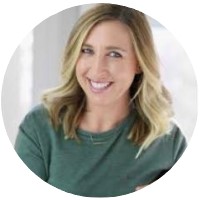 Laura Perry
Conferences & Events
Laura joined the Computer Society in December 2019 and just a few months into her tenure, was faced with the challenges presented by Covid-19. In the face of immense challenges, Laura was able utilize her organizational skills to establish a process with guidelines and structure that enabled the Computer Society to convert the originally planned in-person 2020 conferences to virtual conferences. With Laura's incredible support and leadership, the conference team was able to navigate all the 2020 challenges in a positive and transparent manner.
Carmen Saliba
Conferences & Events
Carmen was the first event planner to tackle enforcing force majeure for a city-wide conference in the wake of Covid-19. She successfully eliminated all liquidated damages, saving the conference over a million dollars
Cassie Stevenson
Sales & Marketing
Cassie was instrumental in launching the Women in STEM interviews, which are a new initiative launched by the CS Diversity & Inclusion Task Force. The interviews have been a priority for the organization. Throughout the process, Cassie was extremely helpful and responsive to changes. She has been patient with requests from volunteers, which are sometimes sent at the last minute. She always has a great attitude and we could not have executed the project without her.
Steve Woods
Sales & Marketing
Steve provided a huge amount of support for CS conferences in 2020. He met with dozens of conferences, provided advice on virtual platforms, training on how to run a virtual event, and support during the actual conferences themselves. He has created documentation on running a live session that is not only being used by CS and IEEE conferences but those outside the IEEE. He has been deeply involved with some of our highest profile conferences. An example was his work on QCE 2020. He was a driving force on the technical side, learning the back-end of the chosen platform, acting as an advocate for the organizers, pushing the vendor to deliver on their promised functionality, and handling last second changes during the actual virtual event. His contributions to CS conferences have allowed them to survive and, in some cases, flourish during a year when other events, both within and outside the IEEE, have struggled to even get off the ground.