Purdue University Team Tackles Global Underwater-Vehicle Competition
By Lori Cameron
Each year, the Marine Advanced Technology Education Center holds a remotely operated underwater-vehicle competition, with students from around the world undertaking tasks that simulate real-world implementations. A Purdue University team took home two first-place team awards and an individual achievement award.
The web extra highlights the Purdue University student group as it designed, built, and piloted a remotely operated underwater vehicle.
---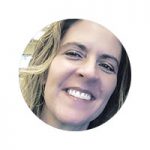 About Lori Cameron
Lori Cameron is a Senior Writer for the IEEE Computer Society and currently writes regular features for Computer magazine, Computing Edge, and the Computing Now and Magazine Roundup websites. Contact her at l.cameron@computer.org. Follow her on LinkedIn.